TOEFL from Cambridge Academy
For 7.00 BD Instead of 173.00 BD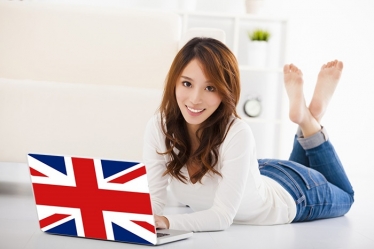 Description
Prepare for TOEFL and pass the international language examination recognized around the word by thousands of leading companies such as Philips, Motorola, Electrolux, Sony, Coca-Cola, Procter & Gamble, IBM and many others. Cambridge Academy has a great offer for you. Now you can study with us and prepare for the most prestigious examination in the world recognized by more than 9000 institutions in 130 countries including top universities in the United States, United Kingdom and Australia. A full list can be browsed here: Click Here

We offer 100% money-back guarantee that you will pass the TOEFL IBT examination with at least 87 points (B2 level) after completing our preparation course.

Why is it a good idea to take this examination?
This is the most popular language examination in the world and has been taken by over 27 million students from 130 countries.

It can help you with:
Work
(in your country and abroad)
TOEFL is recognized by most international employers such as Philips, Motorola, Electrolux, Sony, Coca-Cola, Procter & Gamble, IBM and thousands of others.
Prepare for this prestigious language examination and get your dream job at one of many top corporations which recognize it in 130 countries around the globe.
University Education
(in your country and abroad)
TOEFL is recognized as a proof of knowledge of English for entry into graduate programs at most universities around the world. Universities abroad use the TOEFL for entry into their English-speaking undergraduate and graduate programs and for placement in their English classes.
International VISA for the USA, UK and Australia
TOEFL is recognized by border agencies and can help you get a VISA. People from around the world wishing to work, study or settle in the United Kingdom can use the TOEFL score tests to demonstrate their English proficiency for all visas under the U.K.'s points-based system. TOEFL scores are accepted for both Australian student visas and course admissions. TOEFL examination is required to get a student's visa for the USA for all non-native English speakers.
Options:
Course for 6 Months BD 7 instead of BD 173
Course for 12 Months BD 11 instead of BD 275
Course for 18 Months BD 15 instead of BD 378
Course for 36 Months BD 18 instead of BD 684
Course for 60 Months BD 22 instead of BD 1041
Conditions
Coupon validity start date : 2020-04-01
Coupon validity expiration date : 2020-10-30
The course is personal and non-transferable and can only be used once. But you can buy many as gifts.
To confirm registration and activate your coupon, fill out our online form:
Click here

How it works:

1) After purchasing the coupon, Please allow the barcode to activate in their website (it may take 2 to 3 days)
2) Click on the link above for registration
3) Enter the barcode received on coupon to activate your course
4) Start with course

Questions? Contact us at 34481868 or by e-mail: contact@togetherinbahrain.com
About the deal and the company
The Company
The goal of setting up the Cambridge Academy Language Academy was to make it possible for someone to learn English at home at the standard offered in a traditional, bricks-and-mortar school.
Thanks to the cooperation of the best English speakers, as well as programmers and webmasters who have been able to make the best use of everything the internet has to offer, we have achieved this goal.
Now thousands of customers all over the country are making use of our internet platform. Based on their experience and feedback, we are constantly improving Cambridge Academy courses so that we can offer an ever-expanding range of interesting and interactive learning materials.