TEFL: Teaching English As A Foreign Language (Equivalent of 120 Training Hours)
For 11.30 BD Instead of 58.20 BD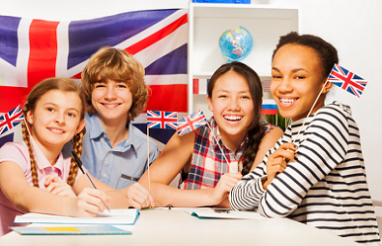 Description
Learn how to teach English as a foreign language quickly and simply, in this online TEFL course.
COURSE HIGHLIGHTS
Gain the knowledge and skills equivalent of a 120 hour TEFL Training course.

Learn about lesson planning and how to plan successful lessons in the classroom.

Includes supporting ebooks, PDF's and audio podcasts.

Be able to provide quality instruction as a teacher of English as a second language.

Shows you how to identify problems your students may face and work through them.
ENROL TO EARN YOUR CERTIFICATE
Enrol and become certified in a new skill

Share your new skill with employers, friends and colleagues

Build a porfolio of course projects
More Info
This easy to follow TEFL course will prepare you to teach an "English as a Foreign Language" (EFL) class as quickly as possible. It is a practical and hands on course that will provide you with a strong understanding of what is required to provide quality instruction as a teacher of English as a Second (ESL) or Foreign Language (TEFL or TESOL).
Ted Tucker has taught TEFL teacher training in Korea, Saudi Arabia, Thailand and Mexico. He has a Bachelor's Degree in Education, a University of Arizona, USA, a Master's Degree in Education, University of Arizona, USA Master's Degree in Business Administration as well as a TESOL Diploma in Business English to name but a few.
This course is suitable for anyone interested in teaching English or interested in working as a TEFL instructor. It will teach how to explore methods of teaching and aids you in your journey to becoming a successful, knowledgeable and compassionate teacher. It is important to read every segment of the course to gain the knowledge and skills equivalent to a full 120-hour TEFL Training course.
Curriculum
Introduction
Main Course Book
Course Introduction
TEFL Methodology
Lesson Planning
Boardwork
Teaching Grammar
Teaching pronunciation
Teaching Writing
Teaching Listening
Error Correction
Discipline in the classroom
Student Motivation
Games and Activities
Edutainment
Teaching Business English
Demonstration Lessons
Course Quiz
Recommended Courses
Conditions
Coupon validity start date : 2020-04-01
Coupon validity expiration date : 2020-10-30
The course is personal and non-transferable and can only be used once. But you can buy many as gifts.
To confirm registration fill out our online form:
Click here

How it works:
1) After purchasing the coupon, Please allow the barcode to activate in their website (it may take 2 to 3 days)
2) Click on the link above for registration
3) Enter the barcode received on coupon to activate your course
4) Start with course
Questions? Contact us at 34481868 or by e-mail: contact@togetherinbahrain.com
About the deal and the company
The Company
OfCourse Learning is one of the UK's leading e-learning providers, with over 800 expert-led online courses. Their course categories range from well-being and health to personal and career development. Their courses contain numerous video-lectures, downloadable written materials and engaging assessments. Whether you want to learn sign language, become an excel whizz, or need the latest stress-busting techniques, OfCourse has something for everyone.
Why choose us
There are several reasons why students are choosing OfCourse to learn a new skill.
- All courses are taught by verified experts
- Students enjoy 24/7 access to their courses
- Courses can be accessed on any device
- Students get lifetime access to their courses so they can work at their own pace
- On completion, students receive a course certificate from a recognised educational institution
- Become a part of a global learning community where you can talk with teachers and students about the course
- Course enrollment deems you eligible to purchase a NUS Student Discount Card from NUS Extra - discounts on 1000's of retailers and services