TEFL EXPRESS 120 Hour Accredited TEFL Course
For 25.00 BD Instead of 100.66 BD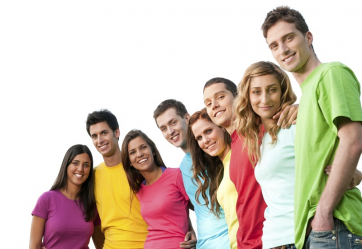 Description
Boost your employment chances with this course including specialist training modules.
The 120 hour Advanced TEFL Course is one of our most comprehensive programmes comprising:
Core Module - The Principles of Teaching English
Understanding language
Key English grammar points
How to teach grammar in the classroom
TKT Units - Preparing you for the internationally recognised TKT (Teaching Knowledge Test) examination
Unit 1: Language (Grammar, Lexis, Pronunciation & Functions)
Unit 2: Language Skills (Listening, Speaking, Reading & Writing)
Unit 3: Learning and Teaching Languages Preparation for University of Cambridge TKT Certificate 1
Unit 4: Teaching Materials and Lesson Planning Preparation for University of Cambridge TKT Certificate 2
Unit 5: Classroom Management
The above TKT units are a preparation course for the 5 part Teaching Knowledge Test (TKT) that will give you a score of 1-4 from the Cambridge ESOL examining body. A good score in this demonstrates familiarity with the theory of English teaching. If you wanted to do this exam you would have to arrange the examination yourself. The cost depends on the local centre. You can find a list of local Cambridge ESOL centres here.
Specialist Modules - Choose 2 from the following:
Survival Teaching
Teaching large classes
Teaching with limited resources
Learner-based training
Cultural awareness
Young Learners Teaching
Teaching young learners
Behaviour management
Storytelling with young learners
Classroom routines
Professional Teaching
English for Specific Purposes (e.g. Academic English, Medical English)
Business English
Exam classes
One-to-one
Why choose 120 hour Advanced TEFL Course?
This course is one of our most comprehensive packages. Your TEFL teaching career will benefit from a solid foundation in the basics of ELT with knowledge of additional teaching techniques.
The advantages of 120 hour Advanced TEFL Course are:
Enables you to achieve an internationally accredited qualification - the Teaching Knowledge Test (TKT).
Study two specialist TEFL training modules of your choice.
Gaining a deeper understanding of advanced teaching techniques.
Successful completion of the course results in the 120 hour Advanced TEFL certificate.
Conditions
Coupon validity start date : 2019-10-01
Coupon validity expiration date : 2019-10-31
Validity - Must redeem before voucher expiry date. Course content available for 3 months from registration date.
Purchase: Limit 1 per person. May buy 4 additional as gifts.
Course must be completed by the original purchaser or gift recipient only
No refunds or cancellation once log in details have been provided.
Non-transferable
Internet connection required.
How it works?
Click on "I BUY"
You can pay:

Online by credit card / debit card
Or ask us to come and collect the cash. Allow 2 working days to come and collect the cash from you.
OR come and visit us at our offices in Juffair (Office 1716, Business Bay, next to Juffair petrol station) during our opening hours from 8.30am to 8.30pm every day (except Sunday

You will receive your coupon by email and sms
Allow 48 hours for your code activation
Visit Course Enrolment, enter the voucher code, follow the instructions and enjoy your course !!!
OR
Watch the steps in
Questions? Contact us at 34481868 or by e-mail: contact@togetherinbahrain.com
About the deal and the company
The Company
TEFL Cambridge is a one stop online TEFL training centre, courses run from 20 to 140 hours and are professionally designed and thoughtfully constructed with the student in mind.
TEFL Cambridge offers a comprehensive range of accredited teacher training courses designed to equip the tutee with the skills, confidence and knowledge required to teach English as a Foreign Language. TEFL Cambridge courses focus in particular on preparation to sit the internationally recognised University of Cambridge ESOL Teaching Knowledge Test (TKT), further increasing your employability in the world of TEFL. We are the market leader; one of the foremost providers of TEFL training in Europe. Our many years of experience in training students and receiving their feedback about our courses has helped guarantee you highly professional and refined training programmes. Our approach is relaxed and flexible, yet highly effective. Our expertly skilled educators have designed our range of TEFL Cambridge courses to ensure that on completion you have an academically sound qualification which is highly valued internationally.
Our expert team have over 35 years of teaching and educating experience under their belt. We have a team of worldwide professional teacher trainers, all of whom are dedicated, experienced and highly motivated.