Learn Spanish anywhere with the Cambridge Institute
For 10.00 BD Instead of 206.00 BD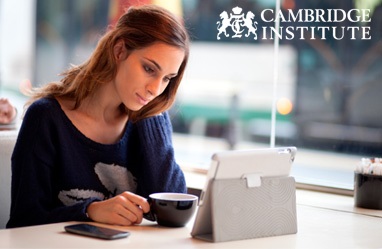 DEAL ORIGINAL PRICE
206.00 BD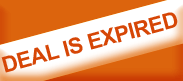 Description
Today, more than 567 millions people around the world speak spanish.
Learn Spanish anywhere with the Cambridge Institute !
And take advantage of this exclusive offer for an intensive course where you will acces to a Spanish platform and practice with different exercises, specific vocabulary, useful tips, warnings and expressions to manage in essential environments for Spanish proficiency. Lose the fear of learning Spanish, with an interesting and enjoyable course that will give you access to THE CERTIFICATE OF CAMBRIDGE INSTITUTE.
It applies for one level (determined by the online test)
Available online, 7 days a week/ 24 hours a daywithout limit restrictions on the platform
Ask for the Cambridge Institute Certificate (for an additional 9 euros).
Course Features
1. Our online course will enable students worldwide to acquire a basic understanding and practice of Spanish grammar.
2. The course will cover topics of daily routine so that students will become familiar with the vocabulary and they will be able to understand and communicate in everyday life situations.
3. Classes are organized to practice grammar, vocabulary, idioms and listening skills.
4. Exercises are made from the contents of the texts or those grammatical topics you have already read.
5. 1 month to access the platform, do the exercises, study and expand your vocabulary and reinforcing grammar.
6. 60 hrs of content.
7. Answer to questions between 48/72 (business hours except on holidays).
Students choose their initial level after doing the level test for free. The placement test is part of the online registration form.
Advantages of the Cambridge Institute online course
Learn from anywhere at your own pace: you only need a computer and Internet connection.
Fully customized learning plan appropriate to your level and objectives.
We have a work methodology focused on developing understanding and studying skills, combined with learning grammar and vocabulary.
10 levels are available: A1.I, A1.II, A2.I, A2.II, B1.I, B1.II, B1.III, B2.I, B2.II and B2.III.
You can make the level test for free before purchasing your course.
To perform the test, Click here
Delivery of PDF certificate of Cambridge Institute on the completion of the course (extra cost of 5 BHD).
Cambridge methodology: Teaching is done entirely in Spanish.
The course contains a teaching assistance service through a "Live Chat" where you can contact with teachers and resolve doubts instantaneously Monday to Friday from 10:00 AM till3:00 PM ( Madrid Time).
Conditions
Coupon validity start date : 2019-01-01
Coupon validity expiration date : 2019-02-28
The course is not transferable and can be used only once, but you can buy more as gifts.
Howitworks?

There are three (3) start date to choose: 08.02.2018 // 22.02.2018 // 15.03.2018
You have until : 05.02.2018//19.02.2018//12.03.2018 to complete the inscription.
To get your Spanish course, fill out the online form: Here
On the same day the course begins, the Cambridge Institute will contact each student by email to give them the keys and instructions for accessing the platform.
No refunds once activated the course.
Coupon Validity expiration date March 31st
The certificate has an additional charge of 5 BHD and will be sent by email.
About the deal and the company
The Company
Cambridge Institute, with a reputable experience and international coverage, is a private educational center specialized in language training, mainly English, Spanish, French and German. Its work methodology is a guaranteed success for students who decide to join our training programs. Apart from delivering quality, innovative courses, our institution provides students with personalized lesson plans tailored to their level and goals.
Throughout its history, Cambridge Institute has received several acknowledgements and has signed agreements as cooperating partner. They are the following:
TOIEC official test center. TOIEC evaluates the ability of non-native English speakers to listen, read, speak and write in English within a work environment.
Test center in Spain, authorized by the London Chamber of Commerce & Industry International Qualifications