Buy 1 Get 1 FREE Royal Lunch (Set Menu) at Mewar Restaurant, Galleria Zinj
For 7.90 BD Instead of 15.80 BD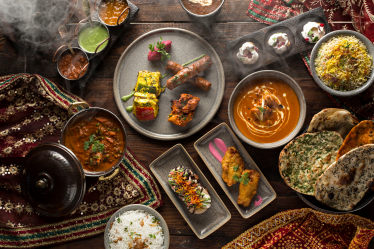 DEAL ORIGINAL PRICE
15.80 BD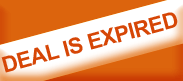 Description
Experience the Art of Royal Gourmet Dining at Mewar Restaurant located in Galleria Mall, Zinj.
Enjoy buy 1 get 1 FREE offer
Timing: 12pm to 7pm
Every Sunday to Thursday
Kids policy:
1 to 5 y.o. - FREE
6 to 12 y.o. - 50% discount
Conditions
Coupon validity start date : 2020-02-01
Coupon validity expiration date : 2020-04-30
Temporary offer, only valid on www.togetherinbahrain.com, not valid directly at Restaurant
How it works?

Click on "I BUY"
You can pay:

Online by credit card / debit card
Or ask us to come and collect the cash. Allow 1-2 working days to come and collect the cash from you.

You will receive your coupon by email and sms
Just show your coupon & enjoy your lunch
OR
Watch the steps in

24 hours Prior Reservation Required
Questions? Contact us at 34481868 or by e-mail: contact@togetherinbahrain.com
About the deal and the company
The Company
Mewar Restaurant is a place to visit and experience the mystique of Indian food with its mysterious intrigue, mind boggling and bewildering array of tastes, colours, flavours, fragrances, variety of spices, herbs and ingredients. 'Mewar' a region of the subcontinent known for its robust terrain, tales of valour of its inhabitants and of course with its legendary gastronomic range rightly contributed by both its royalty and hoi polloi, its adaptation of influences brought in by frequent campaigns, is truly a "Gourmet's" vision of what lies ahead in a gastronomic paradise.