Ramadan by the Sea at Coral Bay (Iftar or Ghabga)
For 10.00 BD Instead of 12.00 BD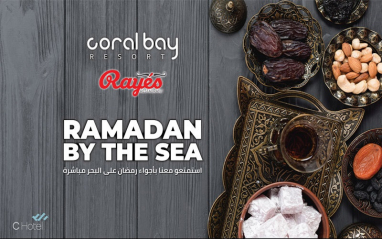 DEAL ORIGINAL PRICE
12.00 BD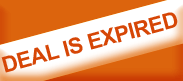 Description
Iftar:
Weekday Iftar:
BD 12 instead of BD 14.4
Weekend Iftar
BD 14 instead of BD 16.8
Ghabga:
Weekday Ghabga:
BD 10 instead of BD 12
Weekend Ghabga
BD 12 instead of BD 14.4
The above prices are inclusive of Ramadan drinks.
Half Price for kids from 5-12 years old | FREE for children under 5 years old
(to be paid directly at restaurant)
A Taste of Tradition!
Every year in Ramadan, Coral Bay proudly hosts the island's most delightful and joyous event, called RAMADAN BY THE SEA.
Coral Iftar & Ghabga, this year is going to be bigger and better than ever and there is going to be something for everyone to celebrate.
Rayes, the authentic Lebanese restaurant will be fully decked out with daily Iftar Buffet and ghabga menu comprising traditional dishes along with Ramadan delicacies from across the region, to name some, Lentil soup, saj manses, falafel, shawarma, foul, different varieties of fateh, hares, and lots of other special Ramadan dishes. Of course no Ramadan would be the same without a traditional array of homemade Lebanese Ramadan sweet. In addition to that we have also the real taste of our special Ramadan drinks such as Tamar Hindi, Qamar Al dine, Rose, water sahlab and fresh Ayran yogurt.
LIVE entertainment program will be playing during the Ghabgha time to entertain your night. Come and Enjoy and let us make this Ramadan memorable for you.
Coral Bay, a waterfront venue with its very own beach, has been at the center of the Ramadan celebrations for years. Coral Bay offers breathtaking views of Manama Harbor with Muharraq and Hidd on the Horizon, plus it is also in a very central location on Al Fateh Corniche which is close to all the major landmarks in Manama and beyond.
Conditions
Coupon validity start date : 2019-05-05
Coupon validity expiration date : 2019-06-06
Temporary offer, only valid on www.togetherinbahrain.com, not valid directly at Coral Bay
How it works?

Click on "I BUY"
You can pay:

Online by credit card / debit card
Or ask us to come and collect the cash. Allow 2 working days to come and collect the cash from you.

You will receive your coupon by email and sms
Just show your coupon & enjoy your iftar / ghabga
OR
Watch the steps in

24 hours Prior Reservation Required
Half Price for kids from 5-12 years old | FREE for children under 5 years old
Questions? Contact us at 34481868 or by e-mail: contact@togetherinbahrain.com
About the deal and the company
The Company
Situated on the clear waters of the Arabian Sea, Coral Bay is the ultimate destination for relaxation, adventure, entertainment, and absolute enjoyment. Formely known as Coral Beach Club, Coral Bay is a marina, a beach, a fully equipped health club, a relaxing lounge, the home of the island's most acclaimed Lebanese restaurant, the host of Bahrain's legendary Formula 1 parties, and much more. Coral Bay truly has something special for everyone.
About
Coral Bay
Al Fateh Highway P.O Box 11895
Manama
BAHRAIN
www.coral-bay.net