Learn any of 6 Languages Online
For 8.00 BD Instead of 36.00 BD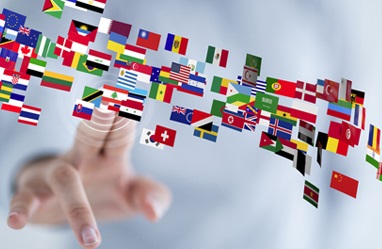 Description
Choice of 6 Languages in line with National Curriculum's with ALL levels access for 3 months, for just 8.00 BD
QuickView;
• Save 78% on a Choice Of 6 Languages for 8.00 BD on a 3 month subscription, normally 36.00 BD
• Learn English, Spanish, German, Italian, French or Hindi
• Over 17,600 multi-tier Exercises and Tests, 20,000 Word Dictionary, 4,000 Phrases, 1,000 Flash Cards, Games, Trophies and Certificates
• 5 Levels; Class 1, Beginners, Standard, Intermediate and Advanced
• Full access to ALL levels. NO restrictions
• Test your comprehension, verb construction, ability to read text and aural capabilities
• Developed by teachers and linguists
Conditions
Coupon validity start date : 2021-03-01
Coupon validity expiration date : 2021-06-30
Exclusive offer only on www.togetherinbahrain.com

A choice of either; English, French, German, Spanish, Italian or Hindi. Any of these can be used for your Home or Target. So you could choose English learning Spanish, Italian learning French or any combination.

No refunds unless required by law

Not to be used with any other offer

How it works?

Click on "I BUY"

You can pay:

Online by credit card / debit card

Ask us to come and collect the cash. Our delivery agent will come within 2 days (option is not valid when coupons expiry date is lower than 2 days)

OR come and visit us at our offices in Juffair (Office 1716, Business Bay, next to Juffair petrol station) during our opening hours from 8.30am to 5.30pm every day (except Friday)

You will receive your coupon by email and sms

Visit www.linguaville.com, enter the promotional code,

follow the instructions

and enjoy your course !!!

Watch the steps in
Questions? Contact us at 34481868 or by e-mail: contact@togetherinbahrain.com
About the deal and the company
The Company
LinguaVille is the world's ONLY online Language Learning and Revision village whose methodology is developed in line with National Curriculum's from around the world.
Developed by experienced teachers and linguists, LinguaVille takes you from the simple A,B,C's and 1,2,3's of your chosen language through to Year 12 level and beyond. Perhaps you'd like to learn a new language for business travel or to improve your job prospects, for brain-training or for an upcoming trip, to help your kids with their homework or just to brush up on dusty language skills!
With LinguaVille's methodology we encourage and develop different techniques to learn vocabulary, sentence structure and translation skills by engaging familiar texts into a range of other exercises. By doing this, we have over 150,000 cross-referenced exercises to ensure complete language co-ordination.