Online Fitness Training with Miss World Bikini Fitness
For 8.00 BD Instead of 37.00 BD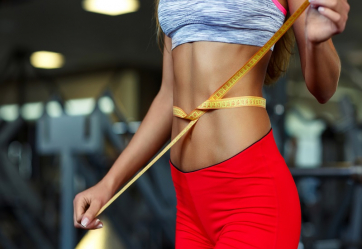 Description
1. Interactive, online fitness workouts featuring world-class and well-known athletes such as a three-time Olympic Champion (USA), Miss World Bikini Fitness (IFBB Canada), Winner of Arnold Classic (USA), Winner of Mr. Olympia (USA), Coach of the Year of Shape Magazine, finalist of World Karate Championships and others.
2. Trainers featured on CNN, BBC, Runners Magazine, Shape, Women's Health, Men's Health, Reebok Competition and others with a collective base of over 4 million followers in social media.
3. The fitness programs are suitable for all levels of advancement (Easy, Intermediate and Advanced) and come in different bundles from a simple 21-day program to 375 unique training days of HIIT (High-Intensity Interval Training), TABATA, Fitness Challenges and 1000's of hours of interactive workout videos where you first see the trainer present exercises then she or he trains with you one-on-one and motivates you during the process.
4. High-Intensity Interval Training has been scientifically proven to fast track humans to get fitter, slimmer and stronger faster with less effort compared to traditional fitness regimes (scientifically proved at McMaster University (Canada), Creighton University (USA), University of Stirling (Scotland) and many others.
5. Each training day is different but designed with the end goal in mind by world-class fitness pros for you.
6. The tempo of exercises and length of breaks among them is designed based on real, scientific research. It has a positive result on both burning fat and growing muscles, getting slimmer and fitter and doing all of this faster compared to traditional training programs.
7. Easy workouts start with just 8 minutes per day of HIIT (High-Intensity Interval Training) which equals to a standard 40-minute conventional workout – this is a well-known, scientifically proven fact based on hundreds of scientific papers published by researchers around the world which can be confirmed with a simple google search.
8. Each workout consists of a daily bundle of hand-picked exercises which carried out at home with no equipment needed. Each exercise consists of a demo where the trainer shows you the exercise/movement then you have a few moments to prepare yourself, and you train and with your trainer one-on-one while she or he motivates you during the process.
9. Available anywhere you are: at home, while traveling, in your hotel room, on the beach or in a park on PC, android, ios and any device of your choice.
Hear out from our Chief Sports Officer and 3 time Olympian
Conditions
Coupon validity start date : 2020-04-01
Coupon validity expiration date : 2020-10-30
Exclusive offer only on www.togetherinbahrain.com

Online enrollment/pre-registration essential

One coupon is valid for one course/enrollment only

Valid only for the specified course

Non-transferable

Course must be completed by the original purchaser or gift recipient only

No refunds unless required by law

Cancellation of registration/enrollment will make the coupon void

No cashback

Not to be used with any other offer

Course Access: 6 months / unlimited

Must redeem within 30 days of purchase. Failure to redeem within validity period will render Deal invalid

Compatible with tablets

No course materials need to be purchased. Everything that is required to complete the course is included

How it works?

Click on "I BUY"
You can pay:

Online by credit card / debit card
Ask us to come and collect the cash. Our delivery agent will come within 2 days (option is not valid when coupons expiry date is lower than 2 days)

You will receive your coupon by email and sms (takes 48 hours to activate)
Visit

U

niversal Fittness Academy, enter the voucher code, follow the instructions and enjoy your course !!!
Watch the steps in
Questions? Contact us at 34481868 or by e-mail: contact@togetherinbahrain.com
About the deal and the company
The Company
Are you ready to change your life?
UFA's World Champion trainers have spent years researching and developing proven methods that have created positive results for 1000's of people across the globe.
High-intensity physical exercise will boost your health and help you live longer:
It is a proven fact that active people live longer than inactive people and physical inactivity is the major risk factor for lifestyle diseases around the globe.
To put this into perspective, lifestyle diseases (heart disease for example) kIlls 5 million globally each year – that is on par with the amount of deaths from smoking!
The sad part is a large proportion of these deaths could be avoided with regular physical activity.
The World Health Organisation states that 30 minutes a day of moderate physical activity will help you live a longer and healthier life. Worldwide only 22% of women and 18% of men do 30 minutes of moderate exercise every day.
How can we improve this given our busy lives so we get the best results in the least amount of time and increase our chance of living longer, healthier and happier?
The answer is HIGH-INTENSITY EXERCISE! What is the best form of HIGH-INTENSITY EXERCISE?
INTERVAL TRAINING!
Interval Training delivers results faster. If you consider exercise intensity as a continuum from in-activity through to very intense and active exercise, we see that the muscle cells start contracting faster compared to moderate intensive exercises. This leads to cell dimensions growing longer which leads to a higher cardio output meaning the amount of blood the heart is increasing and the aerobic capacity increases.
The end result is improved fitness and therefore a healthier body.