Enjoy an hour massage in one of the most unique places in Bahrain
For 17.50 BD Instead of 25.00 BD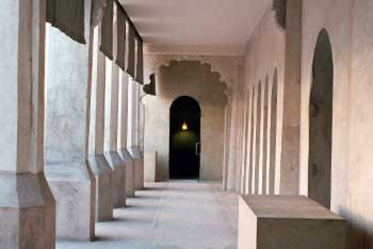 DEAL ORIGINAL PRICE
25.00 BD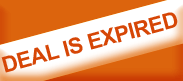 Description
Welcome to this unique place in Bahrain. The staff is particularly friendly and will adapt the massage based on your needs.
You will be able to choose between the Swedish, Aromatherapy or Balinese Massage in an old style environment and a relaxing music:
Swedish Massage
A classic body massage developed by the Swedish doctor Per Henrik Ling in the 1700s. Blended oils are applied to the body following five main techniques: wringing, kneading, hacking, tapping and cupping. Designed to relieve stress, tension and muscle pain, and improve circulation, it also aids flexibility and induces relaxation.
Aromatherapy
Utilizing essential oils for their therapeutic effects the Aromatherapy Massage can improve skin tone and circulation, eliminate cellulite and boost your immunity, while also having an uplifting effect on the mind since scents are conveyed by the olfactory nerve to areas of the brain that can influence emotions and hormonal response.
Balinese
A Balinese massage uses a combination of gentle stretches, acupressure and aromatherapy oils to stimulate the flow of blood, oxygen and "qi" (energy) around your body and bring deep relaxation and wellness.
Conditions
Coupon validity start date : 2012-07-21
Coupon validity expiration date : 2012-07-31
Prior reservation required

Only for women and couples

Only 1 coupon per person

Exclusive offer, only on

www.togetherinbahrain.com
About the deal and the company
The Company
La Fontaine Spa is located within La Fontaine Centre of Contemporary Art, a historical monument in the heart of Manama that also houses an art gallery, international restaurant, conference centre, pilates and yoga studio.
Tucked into the second floor of the beautifully updated traditional building, the spa is an oasis that seems miles away from the deafening anxiety and stress of everyday life. Individually decorated treatment rooms are havens of relaxation where the stressed and overworked will feel worries drain away as they enjoy one of the diverse treatments on offer, before relaxing beside the bijou pool with a cool refreshment or green tea, alone or with friends.
The pervading character of the spa is one of serenity. This is captured in shapes, materials, colors and aromas, all of which work together in perfect harmony to express a new dimension of 'tranquility' and 'invisibility' of the soul with the primary focus on regaining and maintaining balance – mental, physical, emotional, and spiritual.
Above all, this is a cultural oasis for anyone seeking inspiration, illumination, rest and rejuvenation… food for mind, body and soul.