1 hour massage at Diplomatic Area
For 15.00 BD Instead of 30.00 BD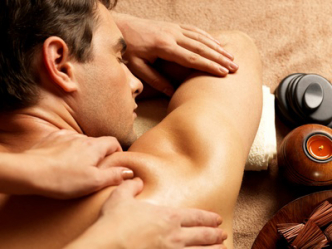 Description
Aromatherapy massage is massage therapy enhanced with essential oil (highly concentrated plant oils) added to the massage oil or lotion.
Aromatherapy Massage for 1 hour by thai professional by Thai lady therapists for men.
Buy the coupon at 15 BD online, then just show the coupon number to the salon and enjoy your Massage !
Conditions
Coupon validity start date : 2021-09-02
Coupon validity expiration date : 2022-07-31
Temporary offer, only valid on www.togetherinbahrain.com, not valid directly at the spa

Timings: 10am - 12.30am

Ramadan Timing 6pm - 2am
How it works?

Click on "I BUY"

You can pay:

Online by credit card / debit card

Or BENEFIT PAY Mobile : 36107651

You will receive your coupon by email and sms

Just show your coupon to Spa & enjoy your deal !

OR

Watch the steps in
Questions? Contact us at 34481868 WHATS APP only or by e-mail: contact@togetherinbahrain.com Prior Reservation Required