Management Diploma at Brentwood Open Learning College
For 54.00 BD Instead of 268.00 BD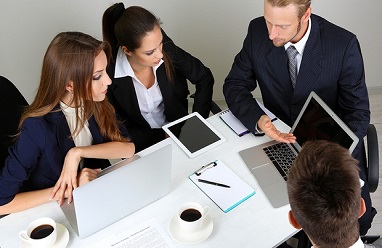 DEAL ORIGINAL PRICE
268.00 BD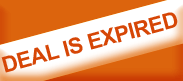 Description
Diploma in Project Management has been designed to equip students with essential knowledge and skills to successfully complete projects, task and situations in all areas of business. The course covers the complete project life cycle; from project initiation, through project implementation and finally to the project completion phase. The course explores the essential tools needed to deliver successful projects. The course also includes topics like; cost estimating and cost control, project time management, quality management human resource management, risk management and project communication management.
This project management course online is delivered over 12 modules:
Module 1 - Overview of Project Management
Module 2 - Project Life Cycle
Module 3 - Project Integration Management
Module 4 - Project Scope Management
Module 5 - Project Time Management
Module 6 - Project Cost Management
Module 7 - Project Quality Management
Module 8 - Project Human Resource Management
Module 9 - Project Communication Management
Module 10 - Project procurement Management
Module 11 - Project Risk Management
Module 12 - Global Project Management
HOW IT WORKS
- Buy the coupons and we will send you the instructions on how to activate it.
Conditions
Coupon validity start date : 2018-07-01
Coupon validity expiration date : 2018-07-31
No refunds or cancellation once log in details have been provided.

Certification: On course completion a certificate of completion will be issued by Brentwood Open Learning College. Students can also claim the accredited certificate by paying the accreditation fee. Hard copy of the certificate will be available on the payment of BD 7.5 delivery fee. It may take up to 2 months for the certificate's arrival, depending on the country the student lives in.

Internet connection required.
How it works?

Click on "I BUY"
You can pay:

Online by credit card / debit card
Ask us to come and collect the cash. Allow 2 working daysto come and collect the cash from you. Our delivery agent will come within 2 days
OR Come and visit us at our offices in Juffair (Office 1716, Business Bay, next to Juffair petrol station) during our opening hours from 8.30am to 11pm every day
You will receive your coupon by email and sms
Watch the steps in
Questions? Contact us at 34481868/13104547 or by e-mail: contact@togetherinbahrain.com
About the deal and the company
The Company
Brentwood Open learning College offers over 80 certificate and diploma courses with comprehensive syllabus and one to one tutor support. Fully accredited certificates can also be claimed. Due to flexibility of learning and accreditation our courses are very popular and we have students from over 50 countries around the world
About
Brentwood Open Learning College
Brentwood Open Learning College, Estate Braunstone Leicester, LE3 1HR, United Kingdom
+44 Brailsford Industraial
UNITED KINGDOM
http://www.bolc.co.uk/#myCarousel