TOGETHER APP: enjoy up to 40% discounts in more than 300+ outlets, 5 star hotels and fine dining for everyday 1 full year
For 4.50 BD Instead of 9.00 BD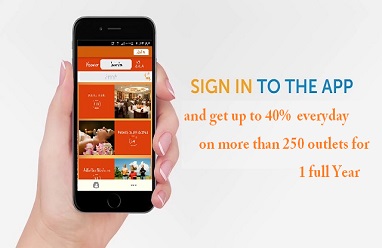 DEAL ORIGINAL PRICE
9.00 BD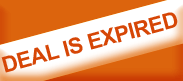 Description
What is it?
DISCOUNTS for 1 YEAR - Discounts of up to 50% every day to more than 300+ outlets in Bahrain for 1 full year
250 OUTLETS IN BAHRAIN - Discounts are available in Restaurants, Beauty Salons, Airlines, Shopping, Activities and Sports, Hotels…
LOCATION BASED NOTIFICATIONS - The App sends you notifications where you are close or in 1 of the participating outlets, and when that's so cool !
BEST BRANDS - The best brands and services in Bahrain that nobody else provides at Discounted Price: Bushido, 5 star hotels, Gulf Air, Ehsan Optics, Hospitals and Dentists…
REVIEWS - You'll be able to see reviews of outlets by other users, and you could write one after your experience with the outlet you've visited.
TRACK SAVINGS - You can easily track down your savings through our app.
Silver of Gold Membership?
SILVER:

The Silver package includes outlets in the following categories; Restaurants, Beauty Saloons & Spas, Activities & Leisure, Services, Shopping, and Medical.
Launch Price: BD 4.5 instead of BD 9
GOLD:

The Gold package on the other hand will enjoy all Silver packages with its exciting discounts along with discounts on 5 star hotels and discounts on Airline tickets.
Launch Price: BD 12.5 instead of BD 25
How to use the App?
Once you are signed-in, and when you are in a participating outlet, just mention that you have the App and when the bill comes, click on the claim button and let the cashier enter the amount and his code
Conditions
Coupon validity start date : 2017-11-01
Coupon validity expiration date : 2017-11-30
Exclusive and temporarly offer, only on www.togetherinbahrain.com
How it works?

Click on "BUY" and select which card you want
Pay by credit card, debit card or cash on delivery Allow 2 working days to come and collect the cash from you.
How to register?
Download the App from Apple Store or Android Play Store.
After installing & opening the App from Apple Store or Android Play Store
Click on "Register" and fill out all relative information and hit the Register button to confirm, don't forget to acknowledge the Terms and conditions.
Select Gold or Silver package, and click the Buy button to move to code section.
You will have coupon with barcode, enter this on code section
Then click apply, enter the " Code " and process the page
Then you will receive an email to confirm your registration; please do check your spam as unknown emails might end up over there.
Once done, sign in to the App and enjoy exclusive offers.
Questions? Contact us at 34481868 or by e-mail: contact@togetherinbahrain.com
About the deal and the company
The Company
TOGETHER is a company based in Bahrain, registered at the Ministry of Industry and Commerce, offering 2 types of services:
Exclusive deals online at discounted price on restaurants, spa, beauty salons, travels, etc...

A unique Loyalty Program which gives access to discounts of up to 30% on more than 150 outlets for 1 year !
You can contact us at 00 973 344 81 868 or contact@togetherinbahrain.com
About
TOGETHER IN BAHRAIN
Office 1716, Business Bay Building (next to Juffair Petrol Station), Juffair, Bahrain
Manama
BAHRAIN
www.togetherinbahrain.com