Time for new lenses? Pay 5 BD & get yourself new prescription lenses worth 15 BD & a free eye-test!
For 5.00 BD Instead of 15.00 BD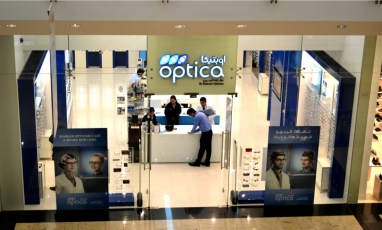 DEAL ORIGINAL PRICE
15.00 BD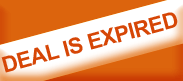 Description
To keep your eyes in tip-top shape with the latest eye care and eyewear solutions, just walk into Optica and get their experts assist you.
For 5 BD only get:
- Free eye test in Optica Bahrain City Centre
- Prescription lenses worth 15 BD ( for 15 BD you will get CR39 1.50 Multicoated stock prescription lenses; if your eyes need any extra lens features simply pay the difference)
Optica, as the only optician on the island, offers you the convenience of booking your eye-test appointment on-line at www.optica.net.
Helping you to choose your personalized lenses will be our highly professional optometrists licensed by Ministry of Health Bahrain.
Conditions
Coupon validity start date : 2012-11-10
Coupon validity expiration date : 2012-11-30
The voucher can only be redeemed in Optica Bahrain City Centre branch during working hours.
The free eye-test depends on availability of the eye-test room - customers are recommended to book their appointment online on www.optica.net (select Bahrain City Centre branch).
Exclusive offer, only on www.togetherinbahrain.com
Buy the deal on www.togetherinbahrain.com, you will receive a coupon by email. Then, show the coupon to Optica Bahrain City Center and enjoy !
Pay online by credit card or ask one of our delivery agent to collect the cash at your place
About the deal and the company
The Company
As the Kingdom's leading eyewear boutique, Optica has become synonymous with professional and advanced eye care. A 4-decade heritage of making million of customers happy along with a complete portfolio of products and services ranging from affordable to premium makes Optica the most trusted choice across the region.
Next to Optica's extensive range of eyewear and eye care products, company offers exceptional eye-tests, professional contact lenses trial and fitting & training service, after sales services and international warranties as well as regular SMS reminders if you are about to run out of your contact lenses or if you are due for your next eye-test.
The latest addition to services at Optica is home delivery - you can have your prescription order above 100BD delivered right to your doorstep.
About
Bahrain Optician (Optica)
Road 4650, Bahrain City Centre
346 Manama
BAHRAIN
http://www.optica.net/