Learn Guitar online with the best
For 4.00 BD Instead of 73.00 BD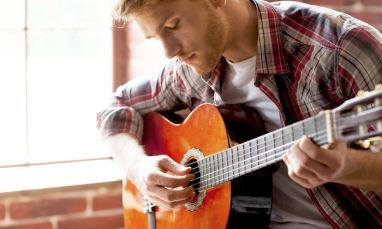 DEAL ORIGINAL PRICE
73.00 BD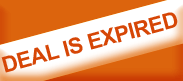 Description
305 video segments, 40+ hours of HD Video Instruction on different aspects of playing the guitar such as for example: acoustics, reading music, guitar geography (learning the fretboard, ear training for melody and harmony, guitar techniques such as strumming, figerpicking and introduction to blues guitar, country fingerstyle, solo and lead guitar.
Step-by-step, note-by-note, and chord-by-chord 'Teaching Method. How to grab it, own it, and rock it on the acoustic guitar.
Conducted by Head Instructor Neil Hogan who played with many, world-class celebrities and Grammy Award Winners (Laurence Juber), multiple Grammy Nominees (John Redbourn, Neil DeGrassi, Keola Beamer) and collaborated with a Platinum Album Artist - Al Stewart.
Neil Hogan was also featured in music magazines, national newspapers, and was an active member of both NAMM and BMI. He recorded 6 albums and played in a dozen more. Neil is also Founder and Artistic Director of the International Guitar Camp
3 months - 4 BD instead of 73 BD
6 months - 5 BD instead of 111 BD
12 months - 7 BD instead of 186 BD
24 months - 24 BD instead of 11 BD
36 months - 15 BD instead of 487 BD
60 months - 22 BD instead of 750 BD
Conditions
Coupon validity start date : 2020-04-01
Coupon validity expiration date : 2020-06-30
Exclusive offer only on www.togetherinbahrain.com

Online enrollment/pre-registration essential

One coupon is valid for one course/enrollment only

Valid only for the specified course

Non-transferable

Course must be completed by the original purchaser or gift recipient only

No refunds unless required by law

Cancellation of registration/enrollment will make the coupon void

No cashback

Not to be used with any other offer

Course Access: 6 months / unlimited

Must redeem within 30 days of purchase. Failure to redeem within validity period will render Deal invalid

Compatible with tablets

No course materials need to be purchased. Everything that is required to complete the course is included

How it works?

Click on "I BUY"
You can pay:

Online by credit card / debit card
Ask us to come and collect the cash. Our delivery agent will come within 2 days (option is not valid when coupons expiry date is lower than 2 days)

You will receive your coupon by email and sms (takes 48 hours to activate)
Visit HERE, enter the voucher code, follow the instructions and enjoy your course !!!
Watch the steps in
Questions? Contact us at 34481868 or by e-mail: contact@togetherinbahrain.com
About the deal and the company
The Company
Our expert teachers make the process fun and easy!
From beginners to advanced, we've got you covered with 4,000 video lessons, over 300 major artists, and new lessons added each month
Get started now, with your FREE four-part lesson series - the Guitarists Blueprint
WE HAVE TONS OF AMAZING GUITAR LESSONS WAITING FOR YOU
You can get unlimited access to our continuously growing library of comprehensive,
easy to follow guitar lessons, plus tips and techniques that'll give you
the RESULTS you've been searching for.

Get ready to impress your friends… in no time!
WE KNOW THE DIFFERENCE A TEACHER CAN MAKE
That's why we put together a team, led by renowned guitarist and master instructor Neil Hogan,
of nothing but the most passionate, talented and just plain brilliant teachers on the planet.
You're learning from the best in the industry!

Grab a sneak peek of the latest guitar lessons, just added to the ever growing library.
PEOPLE ALL OVER THE WORLD HAVE JOINED TOTALLY GUITARS AND LOVE IT!
BUT DON'T JUST TAKE OUR WORD FOR IT!
PreviousNext
Jeff Stanley
This guy (Neil Hogan) is a great guitar teacher. His full lessons are well worth it. Looking forward to this one. Learn to fingerpick Freight Train for less than ten bucks? It's a no brainer.
Luckydog
I run across your lessons quit often on youtube. Thank you for posting. You are a great player, and a great teacher. Many songs that you cover are quit magical, and you do a great job of sharing the experience. I hope that you continue to do well, and I thank you for all of the time that you have spent sharing your artistic endeavors. Thanks again.
John Mercer
Thank you very much for these lessons you have posted on TG. I started taking guitar lesson in 1973 beginning with the very basics! Life goes on and it wad hit and miss on the guitar but I started watching your lessons and it took me back to the teachers I had for the first 4 years of my guitar player instructions. I have leaps and bounds in my guitar playing. Because it took me from just learning the key hooks to a song too learning the whole song! Thank Neil for all your professional instruction. Im only a target light member but thats more than enough for this guy. Totally Guitars is worth every penny! Guitar lessons in 1973 were 6.50 a half hour. Now they are 20.00 plus for good teachers!
Dennis Ott
Wasn't until 6ish months ago I hit a learning wall. Just couldn't make any improvements. I tried out GuitarTricks, blah, Guitar something or other, blah. Then for some reason, I don't recall I decided to try TG. WOW my level of ability took off. My list of songs I want to learn expanded, I had a very difficult time trying to decide what I wanted to learn first on TG. I could go on and on about my improvements so far and my excitement of learning more, but hopefully you gather that.
Wrench68
I used TotallyGuitars' free material for a couple of months before I joined the Target program for fourteen months. I liked Neil's approach. He has a down-to-earth personality and his "banter" is always relevant to the topic. He definitely focuses on "older/classic" songs. I agree that it's not really about the songs. It's certainly not all about the songs. TotallyGuitars is a whole community of guitarists that are very helpful in the forums. I let my subscription expire only because I could not devote the consistent time to make me feel like the expense was worth it.