2.5 BD Voucher With a Value of 5 BD at MyDoor Dry Cleaning
For 2.50 BD Instead of 5.00 BD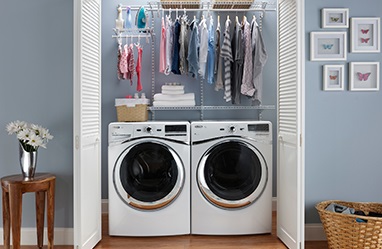 DEAL ORIGINAL PRICE
5.00 BD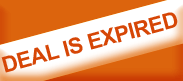 Description
So much traffic in Bahrain? Fed-up of having to go to the dry cleaner & collect them back a few days later? Want high quality cleaning?
Then, you should try MyDoor Cleaning:
Free pick-up and delivery
High quality dry cleaning
Suits, Thobes, Dresses, Jackets, Abayas, Shirts....
We have 2 excellent offers at 50% discount:
Pay 2.5 BD and get a coupon of 5 BD
Pay 5 BD and get a coupon of 10 BD
Conditions
Coupon validity start date : 2020-08-01
Coupon validity expiration date : 2020-10-30
Offer only valid for purchases on www.togetherinbahrain.com, not valid at MyDoor Dry Cleaning directly
How does it work?

Buy the coupon. You can pay online by credit card / debit card or ask us to come and collect the cash. Allow 2 working daysto come and collect the cash from you.
Then, when you need, call MyDoor Cleaning (1668 1668) and inform them that you have a coupon from us, they will come to collect the laundry...as simple as that

Coupon can not be redeemed for cash
All Materials except Leather, Carpet, Curtains, Shoe shine and Refill
Voucher is valid for 60 days from the date of purchase
Coupon valid once, No carry overs
Only one coupon can be used at each order
During Working Hours: Sat till Thur 8:30am to 6:30pm
Questions? Contact us by phone at 344 81 868 or by email at contact@togetherinbahrain.com
More information on MyDoor Cleaning: www.mydoorbahrain.com
About the deal and the company
The Company
We guarantee our work. We don't need to constantly run specials, as our pricing is already great. Our hours fit your schedule because we come directly to you. And we do it all with a uniformed employee and a smile. So try the untypical. Simplify Life
· No contracts
· No Need to call with our automatic route service
· No need to be at home
· Service at your home or office
· Full service cleaners
· Competitive pricing
· Double garment protection
· 100% GUARANTEED satisfaction
MYDOOR DRY CLEANING is a full Door-To-Door cleaners.
We do Laundry, Dry Cleaning, Cloth Alteration, Shoe Shine & Repair
No Contract No Minimum Order We Clean Everything!
Always FREE pick-up & delivery!