Laser Gum Treatment at Dr. Lamya Dental
For 150.00 BD Instead of 300.00 BD
DEAL ORIGINAL PRICE
300.00 BD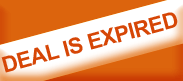 Description
Laser Treatment is a painless procedure which cleans and reduce the gingival pocket and also be an alternative to normal surgical procedure.
Suitable for patient with heart condition, diabetes and also can treat gum bleaching in just one visit.
Treatment takes 25 - 35 mins
Effective for 1 - 2 years
Conditions
Coupon validity start date : 2021-03-01
Coupon validity expiration date : 2021-06-30
Exclusive and temporary offer, only on www.togetherinbahrain.com, not valid at Lamya directly

How it works?

Click on "I BUY"

You can pay:

Online by credit card / debit card

Or ask us to come and collect the cash.

Allow 2 working daysto come and collect the cash from you.

You will receive your coupon by email and sms

Call and book for your session at Dr. Lamya's Dental

and come with your ID and coupon, you will not need to pay anything extra!

OR

Watch the steps in

Deal valid starting from the next day after it is bought

Questions? Contact us at 34481868 or by e-mail: contact@togetherinbahrain.com
About the deal and the company
The Company
Dr. Lamya's Laser Specialist Dental Center, the first laser specialist dental center in the Kingdom of Bahrain and the Gulf Content countries. Providing high quality dental services in one roof with advanced technology and pain free treatment experience with our terrific smile professional in the state of the art spa amenities.
Our goal is to provide comprehensive dentistry that enhance the health function and appearance of the patient smile in a comfortable, supportive and caring environment combining both artistry and high quality standard of science in a pain-free environment. We make every effort to create an environment that soothes the patient body and there spirit while they receive professional dental treatment to enhance there health and pamper there smile.
New branch:
Riffa Walk Opening Days: Saturday to Thursday. Close on Friday.
Timing: 9am to 8pm