Hydrafacial + velashape + 1 month FREE gym membership
For 70.00 BD Instead of 149.00 BD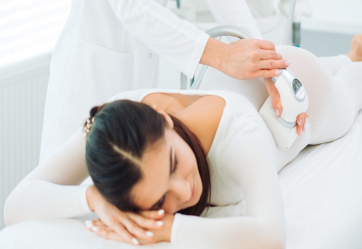 DEAL ORIGINAL PRICE
149.00 BD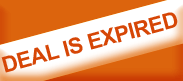 Description
This deal includes:
Hydrafacial
Anti Cellulite Massage
Velashape Treatment
Duration: 3hrs
FREE - 1 month gym membership at Fitness For Life Gym
FREE - Full body coffee scrub
Conditions
Coupon validity start date : 2020-03-01
Coupon validity expiration date : 2020-03-31
Exclusive and temporary offer, only valid on coupons purchased on www.togetherinbahrain.com, not valid for direct purchase at Al Areen (full price will be charged)
Booking is required after purchasing the coupon, subject to availability

How it works?

Click on "I BUY"
You can pay:

Online by credit card / debit card
Or ask us to come and collect the cash. Allow 2 working days to come and collect the cash from you. Allow 2 working days to come and collect the cash from you

You will receive your coupon by email and sms
Watch the steps in

Questions? Contact us at 34481868 or by e-mail: contact@togetherinbahrain.com
About the deal and the company
The Company
Al Areen Palace & Spa is only 35 minutes from Bahrain International Airport and five minutes away from the world-famous Bahrain International Circuit.
Al Areen features a total of 78 luxuriously furnished pool Villas in a one-storey setting. Guests can choose from two types of luxuriously appointed Villa – styled accommodations. Both types of Villas come with separate living areas and modern amenities including LCD TV, complimentary wireless internet and DVD player. In the courtyard, awaits an inviting oasis with a private swimming pool and a jet-pool.
Al Areen Convention Centre
Celebrate life's milestones in one of the biggest and newly structured Convention Centre in town. Be it a wedding, engagement, graduation party or Ramadan venue, The Luxurios Al Areen Convention Centre is the perfect venue with a backdrop of the palace, fountain, and a man-made lake garden.
The recently expanded convention centre features 600 square meters, 7.2 meters in height and can hold up to 800 guests sitting capacity and up to 1000 guests on a cocktail setting.
Banquet/Meeting Offer:
Nadwah Ballroom
for wedding banquets, company events with a maximum capacity of 220 guests;
can be divided into 3 smaller sections to accommodate smaller function/gathering.
Al Maha 1 & 2
ideal for business meetings with a maximum of 80 guests;
each section will be able to accommodate 30 to 40 guests.
Hewar Boardroom
Executive boardroom ideal for board meetings with maximum capacity of 12 guests.
Live Your Life Spa
Design inspired from the gardens of the Royal Arabian palaces, which features twelve spa pavilions, each one with twin rain mist shower beds, infinity bathtubs and a private garden, Hydrothermal garden and Garden Hammam, Ladies Beauty Garden, Gentleman's Salon.
FITNESS FOR LIFE
Have a complete fitness and wellness that offers up-to-date sporting facilities where you can do as little or as much as you like. Our facilities include extensive gymnasium equipments, two tennis courts, a squash court, indoor and outdoor swimming pools, wellness studio, kids club and a fitness studio featuring the latest Techno-gym KinesisTMequipments.