English preparation course by Cambridge Institute
For 18.00 BD Instead of 172.00 BD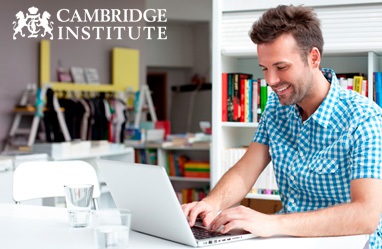 DEAL ORIGINAL PRICE
172.00 BD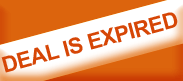 Description
Ready to take an exam ?
At Cambridge Institute we are glad to offer our Online Preparation Course (TOEFL, CAE PET or FCE): 3 months – 50 hours
Description :
It is an online course which is part of our E-learning platform. Designed respecting the CEFR includes:
Writing
Listening
Speaking
Grammar
Vocabulary
All our online courses material has been developed by our Contents Department. That is to say, it is exclusive and original content created considering current issues of interest, so that students not only can develop language skills, but also acquire useful and updated information about the English speaking countries.
Course Features
The courses of the Cambridge Institute Online platform are developed on the Moodle e-learning platform. Courses are available 24 hours a day and 7 days a week, so that everyone can access the platform and study when find it more convenient. So, you are able to learn at your own pace and study anywhere: you only need a computer or tablet with an internet connection and a microphone. Around 80% of the course can be done on the tablet and the rest on your computer.
Average of study hours to pass the course: 50
Time to access the course: 3 months
Advantage:
There is also a didactical assistance service in the course called "Live Chat" where you can contact the teacher in written form and receive answers to all your questions (available Monday to Friday 24H, except Spain national holidays).
We offer a study guide for technical English making it useful to perform your daily work tasks in different areas.
Free level test to enroll on the Preparation Course, we recommend that you reach the requirelevel). However, The students choose their initial level after taking the free level test. The level test is on the online registration page: Here
Conditions
Coupon validity start date : 2019-01-01
Coupon validity expiration date : 2019-02-28
The course is not transferable and can be used only once, but you can buy more as gifts.
How it works?

There are three (3) start date to choose: 08.02.2018 // 22.02.2018 // 15.03.2018
You have until : 05.02.2018//19.02.2018//12.03.2018 to complete the inscription.
To get your Intensive English course, fill out the online form: HERE
On the same day the course begins, the Cambridge Institute will contact each student by email to give them the keys and instructions for accessing the platform.
No refunds once activated the course.
The certificate has an additional charge of 5 BHD and will be sent by email.
Few days before starting the course Cambridge Institute will contact you and give you usernames and passwords to the online course and ensure the exact schedule of videoconferencing classes.
About the deal and the company
The Company
Cambridge Institute, with a reputable experience and international coverage, is a private educational center specialized in language training, mainly English, Spanish, French and German. Its work methodology is a guaranteed success for students who decide to join our training programs. Apart from delivering quality, innovative courses, our institution provides students with personalized lesson plans tailored to their level and goals.
Throughout its history, Cambridge Institute has received several acknowledgements and has signed agreements as cooperating partner. They are the following:
TOIEC official test center. TOIEC evaluates the ability of non-native English speakers to listen, read, speak and write in English within a work environment.
Test center in Spain, authorized by the London Chamber of Commerce & Industry International Qualifications