Buy 1 Get 1 FREE Lavish Dinner Buffet at The Bread Story, Galleria Zinj
For 7.90 BD Instead of 15.80 BD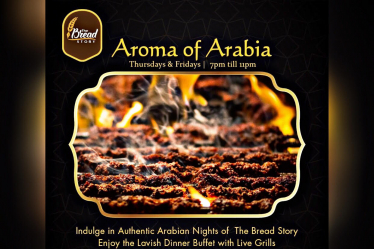 DEAL ORIGINAL PRICE
15.80 BD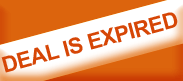 Description
Indulge in authentic Arabian Nights at The Bread Story located in Galleria Zinj.
Enjoy the lavish dinner buffet with live grills.
Buy 1 get 1 FREE for only BD 7.9 net
Every Thursday & Friday
7pm to 11pm
Kids policy:
1 to 5 y.o. - FREE
6 to 12 y.o. - 50% discount
Conditions
Coupon validity start date : 2019-08-01
Coupon validity expiration date : 2019-08-31
Temporary offer, only valid on www.togetherinbahrain.com, not valid directly at Restaurant
How it works?

Click on "I BUY"
You can pay:

Online by credit card / debit card
Or ask us to come and collect the cash. Allow 1-2 working days to come and collect the cash from you.

You will receive your coupon by email and sms
Just show your coupon & enjoy the grand brunch
OR
Watch the steps in

24 hours Prior Reservation Required
Questions? Contact us at 34481868 or by e-mail: contact@togetherinbahrain.com
About the deal and the company
The Company
The Bread Story is a restaurant that remains true to the evolution of mankind – from the times man learnt to fire up a cooking fire and making bread on it till the times of modern cooking where it is now as much an art as a science. The Bread Story is themed around a central aspect of middle-eastern usage of Forn (an Oven) and presents the time honored techniques of baking, roasting and presenting the authentic flavours of the Levant & Arabs. Artisan bakers and their assistants will offer traditional but modernistic expressions in exquisite fruits of the hearth - an experience that only can be had by savoring the offerings at The Bread Story.