Business English Course or Tourism English Course + Certificate by Cambridge Institute
For 8.00 BD Instead of 192.00 BD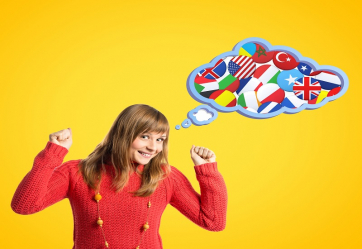 Description
-Business English:
If you are a professional and ambitious adult and want to keep growing in your career to get a better post soon or want to change your job and aspire to get one in a multinational company or even abroad, you will need to improve your level with a Business English course. Cambridge Institute offers a business English course for you to advance in your professional career.
You will develop communication skills for a variety of business situations (for meetings and interviews) and learn specialized vocabulary and business terminology. The 15 units of the course develops the main concepts of the business sector: Business Studies, Applications and Cover Letters, Interviewing, Building Relationships, Product Development, Marketing, Expansion, Financing, Human Resources, Customer Relations, Using technology and the Internet, Outsourcing , Employee loyalty, management styles, Entrepreneurship.
-TOURISM ENGLISH:
Now with Cambridge Institute you can learn the technical English for Tourism and Hospitality sector. Indispensable if you are a part of the hotel staff, the reception area or customer service and administrative areas, if you are a tour guide ... or if you're just a visitor!
There are 16 units in the course: Making Reservations, Checking-In, Services Provided, Hotel Rooms, Tourist Guides, "All-Inclusive", Cruise Ships, Eco-Tourism, Couch Surfing/Traveling on a Budget, Tourist Do's and Don'ts, Business Travel, Different types of holidays, Travel Plans, Cultural Awareness, Travel Problems, Around the World.
We offer a study guide for technical English making it useful to perform your daily work tasks in different areas.
FEATURES
Our interactive platform allows studying writing and English grammar with audiovisual material, interactive exercises, vocabulary and idioms.
The exercises are with multimedia content, voice recognition and videos. Teachers and tutors provide tools for customized training, monitoring and evaluation activities.
There is an initial test to test your English skills in order to place the student at an optimum level for learning.
At your own rhythm, without time schedules, unlimited Access during course duration. The course is done entirely in English.
Learn from anywhere: just need a computer with Internet connection and a microphone.
The course is recommended for B1/2 level. You can do our free level test at the inscription moment.
Conditions
Coupon validity start date : 2020-08-01
Coupon validity expiration date : 2020-10-31
The course is not transferable and can be used only once, but you can buy more as gifts.
How it works?

To get your course, fill out the online form: HERE
On the same day the course begins, the Cambridge Institute will contact each student by email to give them the keys and instructions for accessing the platform.
No refunds once activated the course.
Few days before starting the course Cambridge Institute will contact you and give you usernames and passwords to the online course and ensure the exact schedule of videoconferencing classes.
About the deal and the company
The Company
Cambridge Institute, with a reputable experience and international coverage, is a private educational center specialized in language training, mainly English, Spanish, French and German. Its work methodology is a guaranteed success for students who decide to join our training programs. Apart from delivering quality, innovative courses, our institution provides students with personalized lesson plans tailored to their level and goals.
Throughout its history, Cambridge Institute has received several acknowledgements and has signed agreements as cooperating partner. They are the following:
TOIEC official test center. TOIEC evaluates the ability of non-native English speakers to listen, read, speak and write in English within a work environment.
Test center in Spain, authorized by the London Chamber of Commerce & Industry International Qualifications