Learn Professional English at Cambridge Institute
For 23.00 BD Instead of 160.00 BD
DEAL ORIGINAL PRICE
160.00 BD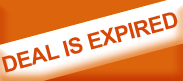 Description
In an interesting and entertaining way, you can do this course and get a CAMBRIDGE INSTITUTE CERTIFICATE
Professional English Course of 40hrs / 3 Months
Select which suits you Business or Tourism or Medicine
Course Descriptions:
Business English:
If you are an adult professional and ambitious and want to continue to rise in your career to get a better job sooner or want to change jobs and aspire to a position in a multinational or even work abroad, it is more likely that need refine your English course Business English.
Cambridge Institute offers a Business English course Business English to progress in your career. will develop communication skills for a variety of business situations (in meetings and interviews) and learn specialized vocabulary and business terminology.
English Medicine:
It is important to master the English language when developing scientific and medical activities. Institute in Cambridge and know why our specialist course aims to provide the tools for learning grammatical structures and idiomatic use of terminology in the field of Health Sciences. Designed for physicians and health personnel who want to improve their vocabulary and language skills in specific situations, such as communication with patients, make a diagnosis, defining symptoms of a disease or treatment.
English Tourism :
Now with Cambridge Institute can learn technical English for Tourism and Hospitality sector. Indispensable if you are part of the staff of a hotel, the reception or customer service and administrative areas, if you're a tour guide ... or if you're just a visitor!
We offer a study guide technical English, so that will be useful to carry out their daily work tasks in different areas.
Terms :
Our interactive online system ENGLISH ONLINE allows you to study and practice English writing exercises, improve your English grammar, expand significantly your vocabulary and the correct application of sentences with our audiovisual interactive practice system.
The online system is interactive, personal, and improves your English using three different study modes (Explore, Practice and Test). The course is recommended for the preparation of any international recognized certificate proving knowledge of English (like TOEFL, TOEIC, Alte Ucles, IELTS, Council of Europe).
Teachers and personal trainers will give you all the tools for your training, a proper follow-up and a final evaluation.
BENEFITS:
. Learn at your own Pace, without timetables.
. Study anywhere: you just need a computer with Internet access.
. A customized learning and training plan suited and adapted to you, your needs and goals.
. The best technology available to learn English online
. The Professional English

course is provided by Cambridge Institute´s interactive online system

.
.

The certificate of studies is issued by the Cambridge Institute and sent to your email,

as a PDF file.
Conditions
Coupon validity start date : 2013-12-05
Coupon validity expiration date : 2014-07-31
Maximum one voucher per person
Self-study course (no tutoring)
Certificate Optional (5.5 BD)
Compulsory registration through our online form
One deal per person; buy multiples as gifts
You have 1 month to register on the Cambridge Institute after you buy the deal

You need to go through the English test after buying, to assess your E

nglish level on the following landing page: http://gestion.cambridgeinstitute.net/landings/?land=en-24-2b21f683627774e8fa3d52d129396f11

Questions? Contact us at 34481868 or by e-mail: contact@togetherinbahrain.com
About the deal and the company
The Company
Cambridge Institute, with a reputable experience and international coverage, is a private educational center specialized in language training, mainly English, Spanish, French and German. Its work methodology is a guaranteed success for students who decide to join our training programs. Apart from delivering quality, innovative courses, our institution provides students with personalized lesson plans tailored to their level and goals.
Throughout its history, Cambridge Institute has received several acknowledgements and has signed agreements as cooperating partner. They are the following:
TOIEC official test center. TOIEC evaluates the ability of non-native English speakers to listen, read, speak and write in English within a work environment.
Test center in Spain, authorized by the London Chamber of Commerce & Industry International Qualifications