Sleep Specialist Consultation at American Gulf Sleep Diagnostics
For 10.00 BD Instead of 30.00 BD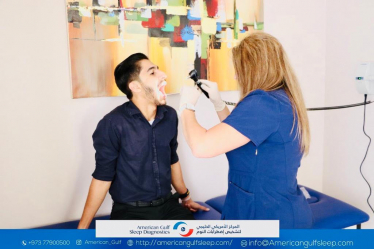 DEAL ORIGINAL PRICE
30.00 BD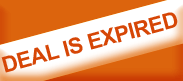 Description
Sleeping disorders are common and increasing everyday worldwide. Many times, sleep disorders are not recognized by the people who suffer from them, but the dangers are very real. If left untreated, sleep disorders can cause health related problems including heart attacks, strokes, and congestive heart failure, and can contribute to the severity of other diseases.
AGSD specializes in the disorders that affect your sleep and can diagnose sleep problems to help avoid the health issues that sleep deprivation can cause.
People who suffer from sleep disorders may have SYMPTOMS of:
Increased sleepiness during the day
Restlessness while sleeping at night.
Difficulty in falling asleep at different times.
Reduction in concentration, memory, and attention Increased periods of urination during the night.
Sleepiness while on the job.
Inability to complete needed tasks at home.
Feelings of no sleep when you rest for eight or more hours at a time.
Weight gain that continues to increase or is difficult to lose.
Loud snoring that disturbs others around you.
Difficulty staying awake while driving.
If you suffer from any of these symptoms, let us give you the help you need and take the first step to looking after your sleep and well being by booking a consultation now.
Additional 20% discount on Sleep Diagnostics Test if required with this offer
Conditions
Coupon validity start date : 2020-03-01
Coupon validity expiration date : 2020-03-31
Exclusive and temporary offer, only on www.togetherinbahrain.com, not valid at American Gulf Sleep Diagnostics directly
Prior reservation is required
Additional 20% discount on Sleep Diagnostics Test if required with this offer
Saturday to Thursday: 9am to 5pm
How it works?

Click on "I BUY"
You can pay:

Online by credit card / debit card
Or ask us to come and collect the cash

You will receive your coupon by email and sms
Just show your coupon to center & get treated

Questions? Contact us at 34481868 or by e-mail: contact@togetherinbahrain.com
About the deal and the company
The Company
American Gulf Sleep Diagnostics Center provides a full range of services related to sleep medicine using the latest technologies and medical practices from diagnostics to treatment, whilst providing patients with the best care they need for a better quality of life.
We are the first stand alone sleep center in Bahrain to offer a full range of sleep diagnostic services using only the highest quality equipment and practicing to American Board of Sleep Medicine standards. Our suites provide hotel standard amenities as well as fully electric Auping beds and mattresses from Holland so that our patients sleep with the utmost comfort.
Our center is managed by Miss Lisa Aylor (RPSGT) who has been working in Sleep for over 16 years and was previously clinical coordinator for Christ Hospital's 15-bedroom sleep laboratory in Cincinatti, USA.
Our Services
Review of sleep habits and physical and psychological sleep disorders
Counseling on optimum sleep habits and preventive approaches for lifelong healthy sleep
Comprehensive testing to identify and accurately diagnose sleep disorders
Ongoing monitoring of treatment effectiveness and follow-up care
Office Consultations
Nocturnal Polysomnography
Multiple Sleep Latency Test
Home Sleep Testing
Maintenance of Wakefulness Test
WHY CHOOSE US?
State of the Art facilities and Equipment
Patient first approach
Operating according to standards of American Academy of Sleep Medicine
Board Registered Polysomnographic Technologist and Technicians
Full range of sleep diagnostic tests available
In-lab and Home studies available
In house scoring of sleep studies (NO OUTSOURCING)
Results of sleep studies within 48 hours