New, Science-Backed, Accelerated Learning English Program
For 8.00 BD Instead of 126.70 BD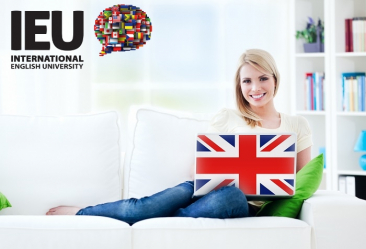 Description
Science-Backed, Accelerated Learning English Program
Learning to speak English has never been this easy and fast. Proven method used by over 110,000 people and counting worldwide.
Details of the course, you can view HERE
Conditions
Coupon validity start date : 2020-04-01
Coupon validity expiration date : 2020-10-30
The course is personal and non-transferable and can only be used once. But you can buy many as gifts.
Activate your coupon here: Click here

How it works:
1) After purchasing the coupon, Please allow the barcode to activate in their website (it may take 2 to 3 days)
2) Click on the link above for registration
3) Enter the barcode received on coupon to activate your course
4) Start with course
Questions? Contact us at 34481868 or by e-mail: contact@togetherinbahrain.com
About the deal and the company
The Company
Our team developed this program for those who want the formal process of a university, the training from world-class educators, and the platform to deliver it all with new learning methods that save you time and effort. It's a university for the new world. The cooperation of our team and world-class institutions means IEU English programs are the most advanced and efficient platforms available today. Every student will receive a Certificate of Completion from the International English University recognized by many global corporations such as: IBM, Coca-Cola, DHL, Procter & Gamble, LG, Hyundai, Deutsche Bank, Peugeot, Dell, KLM / Air France, Philips, BMW, Nestle, Sanofi Aventis and many others.