Sandi Thom live at The Domain Hotel
For 5.00 BD Instead of 10.00 BD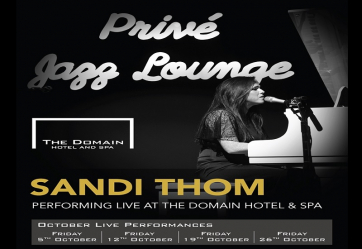 DEAL ORIGINAL PRICE
10.00 BD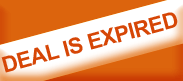 Description
We have launched a weekly event every Friday with multi-platinum, award-winning singer and songwriter Sandi Thom.
Doors Open: 8pm (performance from 9pm)
Ticket Price: BHD 5 instead of BHD10
(inclusive of welcoming beverage)
Level 36 of The Domain Hotel & Spa in Prive
Conditions
Coupon validity start date : 2018-10-03
Coupon validity expiration date : 2018-10-26
Every Friday
Doors Open: 8pm (performance from 9pm)

Entrance: 21+

Entrance upon management discretion

Inclusive of welcoming beverage

Questions? Contact us at 34481868 or by e-mail: contact@togetherinbahrain.com
How it works?
Click on "I BUY" and follow the instructions
You can pay:
Online by credit card / debit card
Come and visit us at our offices in Juffair (Office 1716, Business Bay, next to Juffair petrol station) during our opening hours every day from 9am to 5pm. Closed on public holidays
Ask us to come and collect the cash. Our delivery agent will come within 2 days (option is not valid when coupons expiry date is lower than 2 days)
You will receive your coupon by sms and email (check your spam folder please)
Show the coupon at door and enjoy the event !!!
About the deal and the company
The Company
The Domain Hotel & Spa is a one-of-a-kind hotel which boasts phenomenal interiors, immaculate views, and relaxing atmospheres -- providing a seamless blend of luxury and comfort. Guests will enjoy cityscape views while staying in one of the many modern suites or while sipping a cocktail at the sky lounge atop the 36th floor. Centrally located in the heart of the business district, this spectacular hotel sits in a wonderful location putting guests in close proximity to the International Airport, National Museum, luxury shopping malls, and Manama's bustling restaurant scene.
Complete with stunning skyline views, contemporary interiors, and lavish amenities, guestrooms at The Domain Hotel & Spa leave guests feeling both relaxed and rejuvenated. With 80 ultra-modern suites and 51 rooms, which range in size from 30 to 260 square meters. The rooms have stunning skyline views of Manama, as well as contemporary interiors and lavish amenities.
The Domain also features a two-floor, cutting-edge urban spa and fitness club, infinity pool and a myriad of highly original restaurants ranging from authentic Japanese, Mediterranean grill to a steakhouse offering the finest quality home-aged beef.