Royal Hamamagrahribi (60 mins) at Coral Spa
For 19.73 BD Instead of 26.30 BD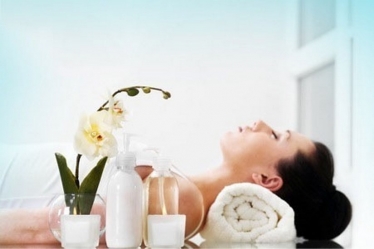 Description
Traditional exfoliating treatment will be done in vagarious warm marble bed under the steam, using the Moroccan gloves to clean the body and Ghassoul wrap ( traditional Moroccan clay) with facial mask.
Conditions
Coupon validity start date : 2019-12-01
Coupon validity expiration date : 2019-12-31
Temporary offer, only valid on www.togetherinbahrain.com, not valid directly at coral spa
How it works?

Click on "I BUY"
You can pay:

Online by credit card / debit card
Or ask us to come and collect the cash. Allow 2 working days to come and collect the cash from you.

You will receive your coupon by email and sms
Just show your coupon at Coral & get treated
OR
Watch the steps in

Prior Reservation Required
Timings: 10am - 12midnight
For ladies and men
Questions? Contact us at 34481868 or by e-mail: contact@togetherinbahrain.com
About the deal and the company
The Company
Coral Spa is beautiful and elegant, it has been developed in the true sense of the word spa, as a place devoted to enhancing overall well-being, through a variety of professional services that encourage the renewal of mind, body and spirit.
Located in the upper part of Coral Bay Resort , you will find yourself looking out over the resort's infinity pool and beachside, with views of Hidd and Muharraq across the vibrant blue water. This serene setting casts your mind away to a place where relaxation and rejuvenation take over.
There are a variety of services on offer at the Coral Spa, from Swedish Massage to Manicures and Pedicures, plus the very popular Moroccan Bath. You will find that our prices are extremely reasonable and highly competitive.