Online Certificate in Dementia Psychology Study Course
For 9.00 BD Instead of 56.00 BD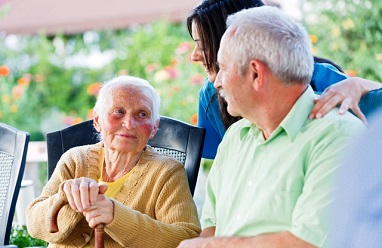 Description
PRELUDE: Dementia, also known as senility, is a broad category of brain diseases that cause a long term and often gradual decrease in the ability to think and remember that is great enough to affect a person's daily functioning. Globally, dementia affects 36 million people; however there is no cure for it. A few drugs are known to improve the patients situation marginally however there can be many measures that can improve their lives. This course is meant for carers, families and people who work with dementia patients.
LEARNING OBJECTIVE: The Certificate Course in Dementia has been designed to meet the needs of individuals who work with people who have dementia in a care environment, including a care home or a person's own home.

The course gives you an introduction to dementia, explains what activities you can do with people suffering from dementia, help you create a better living environment for them and also teaches the theoretical models of dementia care and self-care.
SUITABLE FOR: Dementia carers, family of dementia patients, nursing students, support staff of psychologists and others interested in the study of dementia care.
EXAMINATION: Yes
CERTIFICATE: Certificate of Completion
SOUND: No
PROGRAM APPROX. Length: Six Months
RECOMMENDED STUDY TIME: 2-3 Hours per Week
COURSE COVERAGE:
Define what is dementia
Know the difference between 'normal ageing' and the 'early signs' of dementia
Understand the types and causes of dementia
Understand the causes of reversible and irreversible dementia
Know how dementia progresses through its three stages
Conditions
Coupon validity start date : 2020-04-01
Coupon validity expiration date : 2020-10-30
Exclusive offer only on www.togetherinbahrain.com

Online enrollment/pre-registration essential

One coupon is valid for one course/enrollment only

Valid only for the specified course

Non-transferable

Course must be completed by the original purchaser or gift recipient only

No refunds unless required by law

Cancellation of registration/enrollment will make the coupon void

No cashback

Not to be used with any other offer

Course Access: 6 months / unlimited

Must redeem within 30 days of purchase. Failure to redeem within validity period will render Deal invalid

Compatible with tablets

No course materials need to be purchased. Everything that is required to complete the course is included

How it works?

Click on "I BUY"
You can pay:

Online by credit card / debit card
Ask us to come and collect the cash. Our delivery agent will come within 2 days (option is not valid when coupons expiry date is lower than 2 days)
OR come and visit us at our offices in Juffair (Office 1716, Business Bay, next to Juffair petrol station) during our opening hours from 8.30am to 8.30pm every day (except Sunday)

You will receive your coupon by email and sms (takes 48 hours to activate)
Visit

Psychology World

, enter the voucher code, follow the instructions and enjoy your course !!!
Watch the steps in
Questions? Contact us at 34481868 or by e-mail: contact@togetherinbahrain.com
About the deal and the company
The Company
Psychology World offers you a global experience by providing you Innovative Content written and approved by leading Psychologists, developed using Engaging Instructional Design Theories, built by one of the best eLearning development teams using authentic and most up to date eLearning softwares. It is no wonder that students from countries as diverse as UK, USA, Australia, South Africa, India, Ireland, UAE, New Zealand, Singapore, Canada, Mexico, Philippines, Thailand, Malaysia, Hong Kong and more enroll with us.?What sets Psychology World apart is the way online education is imparted by us. Our courses are self-paced, vetted by experts, recognised by industry bodies and come with complete assistance using a world class Help Desk system. We are adding new and innovative courses covering the latest subjects in Psychology regularly to our offerings. Should you need more information or have questions, we encourage you to have a look at our FAQs page or contact us.