Interior Design and Home Styling Online Course
For 6.00 BD Instead of 50.00 BD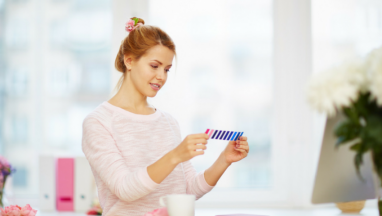 Description
ABOUT THIS COURSE
Set up your own interior design business by learning the skills you need to create amazing interior solutions and concepts.
Design exquisite home interiors without leaving yours! Interior design is a stimulating and rewarding profession. It challenges your creativity, ingenuity, practicality and inspiration. It's also great fun! Interior designers were once used only by the very wealthy. Now, interior design, particularly in the area of home styling, is widely sought after. People have busy lives and are prepared to incorporate the cost of a designer into home projects so they achieve an outstanding finish that's professional & individual and get the job done quickly and efficiently.
Pleasing aesthetics, functional design, sustainability
Working through the layers and steps of interior design and home styling, this course will help develop your creative process so you make aesthetically pleasing design choices that fulfil your clients' functional and personal design requirements. We guide you on how to visually communicate your ideas to your client.
We introduce you to the progressive approach of seeking sustainable and health enhancing styling. You'll also get guidance on managing your interior design business in a professional way.
In your own space and time, develop the skills to come up with great interior solutions and concepts that manifest in elegant, stunning home styling. Begin your online interior design styling training with the IOA today.
WHAT YOU'LL LEARN
Fundamentals, concepts & practical implementation of interior styling in this IOA Interior Design & Home Styling course, immerse yourself in the fundamentals, design concepts and practical implementation of this area of interior design. Learn:
How to analyze a space for design
What elements to consider first?
What to take into account when choosing design features
How to working with practical building features and utilities
How to use a space & flow chart to plan your project
Once you've learned the design principles, created the structure to your project and formulated a design concept, it's time to move on to the more fun elements of interior design.
We'll take you through:
Balancing space and function with style
Choosing harmonizing/contrasting or feature materials for floors and walls
Blending lighting with your overall design concept
Using a color wheel to choose winning color combinations
Choosing fabrics, textures & patterns that please clients senses
More details and Course Breakdown HERE
Conditions
Coupon validity start date : 2019-11-01
Coupon validity expiration date : 2019-11-30
No refunds or cancellation once log in details have been provided.
Non-transferable
Internet connection required.
How it works?

Click on "I BUY"
You can pay:

Online by credit card / debit card
Or ask us to come and collect the cash. Allow 2 working days to come and collect the cash from you.
OR come and visit us at our offices in Juffair (Office 1716, Business Bay, next to Juffair petrol station) during our opening hours from 8.30am to 8.30pm every day (except Sunday

You will receive your coupon by email and sms
Allow 48 hours for your code activation
Login on the Website

HERE

, enter the voucher code, follow the instructions and enjoy your course !!!
OR
Watch the steps in

Questions? Contact us at 34481868 or by e-mail: contact@togetherinbahrain.com
About the deal and the company
The Company
All IOA courses are created by an international team of professional online educators with years of experience across a variety of industries. You can benefit from a wealth of hands-on knowledge and get the inside track on working within the industries that interest you most.
Our courses are created just for you. All study is completed online. You can learn anywhere, anytime, anyplace. Get comfortable and let us guide you on your way to becoming a professional in your chosen industry.
The courses are structured into clearly defined topics, containing detailed written lessons, graphical representations as well as a wealth of instructional videos.
Transform your career today with our accredited online courses.
Ready to Master your SKILLS?