Friday Brunch - A Grown up Affair
For 19.00 BD Instead of 22.80 BD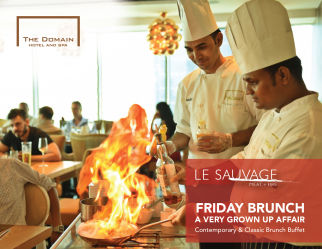 DEAL ORIGINAL PRICE
22.80 BD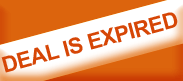 Description
Enjoy great conversations, explore your inner foodie and music that does not involve helium induced voices.
Join us for a very grown up affair
From 12noon to 4pm.
Friday Brunch without beverages
BD 19 instead of BD 22.8

Friday Brunch including selected beverages
BD 26 instead of BD 32.67
Friday Brunch Premium
BD 34 instead of BD 42.56
Conditions
Coupon validity start date : 2020-03-01
Coupon validity expiration date : 2020-03-31
Exclusive offer only on www.togetherinbahrain.com, not valid at the Hotel directly
Coupon should be bought for a specific date and to be used for that date itself, coupon will be expired if not used for the said date.
Prior reservation required, subject to availability
Dress code is formal (no shorts, no sandals...)
Includes selected beverages
No need to show the coupon, just mention you bought from us and they will check if your name is on the list
Questions? Contact us at 34481868 or by e-mail: contact@togetherinbahrain.com
How it works?

Click on "I BUY" and follow the instructions
You can pay:

Online by credit card / debit card
Or ask us to come and collect the cash

You will receive your voucher by sms and email (check your spam folder please)
Call Hotel for booking, give your name and enjoy the Brunch
About the deal and the company
The Company
The Domain Hotel & Spa is a one-of-a-kind hotel which boasts phenomenal interiors, immaculate views, and relaxing atmospheres -- providing a seamless blend of luxury and comfort. Guests will enjoy cityscape views while staying in one of the many modern suites or while sipping a cocktail at the sky lounge atop the 36th floor. Centrally located in the heart of the business district, this spectacular hotel sits in a wonderful location putting guests in close proximity to the International Airport, National Museum, luxury shopping malls, and Manama's bustling restaurant scene.
Complete with stunning skyline views, contemporary interiors, and lavish amenities, guestrooms at The Domain Hotel & Spa leave guests feeling both relaxed and rejuvenated. With 80 ultra-modern suites and 51 rooms, which range in size from 30 to 260 square meters. The rooms have stunning skyline views of Manama, as well as contemporary interiors and lavish amenities.
The Domain also features a two-floor, cutting-edge urban spa and fitness club, infinity pool and a myriad of highly original restaurants ranging from authentic Japanese, Mediterranean grill to a steakhouse offering the finest quality home-aged beef.