Eiffel Tower Pendant Mid Size
For 5.00 BD Instead of 25.00 BD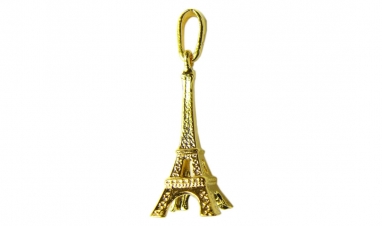 DEAL ORIGINAL PRICE
25.00 BD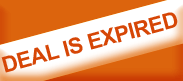 Description
Pattern: Eiffel Tower.
- 18-carat yellow Solid Gold (199 BD)
Dimensions: 3cm x 1cm (1.18in x 0.39in).
Gold weight to produce a Gold version: 2.60g - 0.091oz.
This jewel is made by a French traditional company rewarded with the EPV 'Entreprises du Patrimoine Vivant' label.
The Eiffel Tower is a puddle iron lattice tower located on the Champ de Mars in Paris. Built in 1889, it has become both a global icon of France and one of the most recognizable structures in the world. The tower is the tallest building in Paris and the most-visited paid monument in the world; millions of people ascend it every year. Named after its designer, engineer Gustave Eiffel, the tower was built as the entrance arch to the 1889 World's Fair.
Conditions
Coupon validity start date : 2018-06-30
Coupon validity expiration date : 2019-06-30
STOCK AVAILABLE IN BAHRAIN
We deliver in Bahrain & worldwide - Order online and we will deliver the items to you
Cash on Delivery option is not available for deliveries outside Bahrain
Questions? Contact us at 34481868 or by e-mail: contact@togetherinbahrain.com