Couple Ticket Offer on Pool & Beach Carnival at Coral Bay
For 13.00 BD Instead of 15.00 BD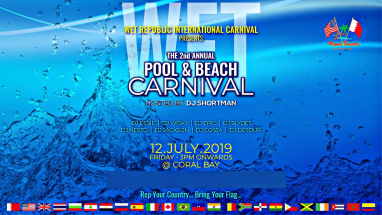 DEAL ORIGINAL PRICE
15.00 BD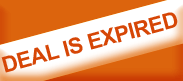 Description
Bring your flag & Proud to Represent Your Country !!!
MIAMI EVENTS BAHRAIN is back again with the best Pool & Beach Carnival Party of the year!
Mark the date as we set a party vibe in the gorgeous beach front surroundings of Coral Bay with Afrobeats, Reggaeton, Arabic beats, Hip-Hop, R&B and house musics and lot more...
Friday, 12th of July, 2019
Door opens at 9am
Event starts at 12nn
WET REPUBLIC INTERNATIONAL CARNIVAL only at Coral Bay !
Couple Entry: BD 13 instead of BD 15
Conditions
Coupon validity start date : 2019-07-12
Coupon validity expiration date : 2019-07-12
When: Friday 12th July 2019
Door opens at 9am, Event starts at 12 noon
Entrants: 21+
(To be proved, if requested with national ID or passport)

Tickets are non-refundable and non-upgradeable

Entrance ticket only, no beverage included

Questions? Contact us at 34481868 or by e-mail: contact@togetherinbahrain.com
How it works?
Click on "BUY" and follow the instructions
You can pay online by credit card or debit card or cash on delivery. Allow 1-2 working days to come and collect the cash from you.
You will receive your coupons by sms and email (check your spam folder please)
Watch the steps in
About the deal and the company
The Company
Situated on the clear waters of the Arabian Sea, Coral Bay is the ultimate destination for relaxation, adventure, entertainment, and absolute enjoyment. Formely known as Coral Beach Club, Coral Bay is a marina, a beach, a fully equipped health club, a relaxing lounge, the home of the island's most acclaimed Lebanese restaurant, the host of Bahrain's legendary Formula 1 parties, and much more. Coral Bay truly has something special for everyone.
About
Coral Bay
Al Fateh Highway P.O Box 11895
Manama
BAHRAIN
www.coral-bay.net