Attar Galya 6 grams
For 2.25 BD Instead of 4.50 BD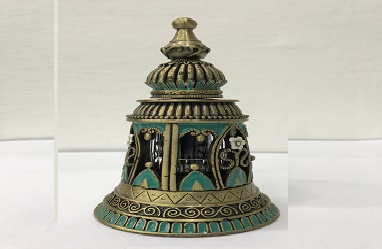 DEAL ORIGINAL PRICE
4.50 BD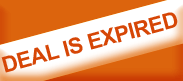 Description
Attar Galya 6 Grams This oil possesses a blend of amber, Oudh and essence of flower.
Weight: 6 Grams
Group : Unisex
Conditions
Coupon validity start date : 2018-01-01
Coupon validity expiration date : 2018-12-31
Exclusive offer valid through www.togetherinbahrain.com

How it works?

Click on "I BUY"

You can pay:

Please note that 2 BD delivery charge is applied
Or pay cash on delivery (may take 2 to3 days)
You will receive your coupon by email and sms
Online by credit card / debit card
Watch the steps in

Questions? Contact us by phone at 34481868 or by email at contact@togetherinbahrain.com
About the deal and the company
The Company
Al Obaid Perfumes was formed on 25.07.2000 with the prospective vision of our Managing Director Mr. Obaidul Rab Raufi. The company is dedicated to providing the best service by offering a wide ranging product line which covers the most demanding requirements of today's perfume industry. It has the state of the art manufacturing facilities for production of perfumes of international standard, coupled with highly experienced staff engaged in research and development for production of fragrances of your dreams and in accordance with the requirements of the world market.
Our main activity In Kingdom of Bahrain: ? Al Obaid Perfumes Facory W.L.L.: Export, Import and Sales of perfumes Cosmetics