Total hair repair at Beauty Bar 5
For 60.00 BD Instead of 100.00 BD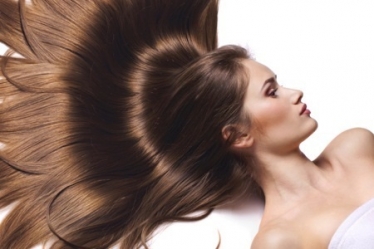 DEAL ORIGINAL PRICE
100.00 BD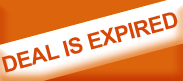 Description
Put moister and shine to your hair by applying New Generation of Brazilian Keratin and benefit with:
*repair the broken or damaged hair fiber from inside
*tide unruly hair with keratin
*give shiny wrap of hair cuticles by protein

All three in one-Keratin, Protein and Collagen
Conditions
Coupon validity start date : 2018-02-01
Coupon validity expiration date : 2018-04-30
Temporary offer, only valid on www.togetherinbahrain.com, not valid directly at Beauty Bar 5
How it works?

Click on "I BUY"
You can pay:

Online by credit card / debit card
Or ask us to come and collect the cash. Allow 2 working days to come and collect the cash from you.

You will receive your coupon by email and sms
Just show your coupon at salon & enjoy your treatment
OR
Watch the steps in

24 hours Prior Reservation Required
Valid only from Sunday to Wednesday
Questions? Contact us at 34481868 or by e-mail: contact@togetherinbahrain.com
About the deal and the company
The Company
For the ultimate in beauty experience, '5' has been created to fulfill every demand.

The heart of Beauty Bar 5 philosophy is to provide our sophisticated clients with the height of expertise and luxury. Every preparation has been made in the conception and development of the Beauty Bar 5 and brand to be the ultimate destination for hands, feet, body, and hair and beyond.

Refined and stylish interiors are intrinsically entwined with a diverse range of indulgent treatment applied by highly qualified beauticians with a deep understanding of the art of beauty. Oversized candy-colored nail polish artwork, offset against dazzling white custom chairs and sheer glass and opulent wall coverings are the very essence of 5's signature look.

The overall look of the salon gives the discerning clients unique and personal experience with attentive and expert services with a range of the finest spa products, which all are in place to inspire and cater our beloved clients.

We invite you to arrive at Beauty Bar 5, set in the serene and tranquil surroundings of the Lagoon located in Amwaj, and experience a true treat for the senses.

Relax, indulge, and luxuriate.
Beauty Bar 5.
Categories