Just at the entrance of the "American Alley" in Juffair...Get a 1 hour body massage for only 8.4 BD !
For 8.40 BD Instead of 12.00 BD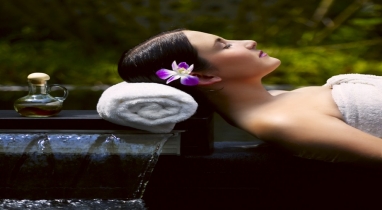 DEAL ORIGINAL PRICE
12.00 BD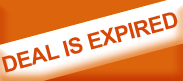 Description
This is again one of the oldest massage which benefits in relaxation, stress relief, improves blood circulation, keeps skin younger looking, reduces body fluids helps tone muscles and therapeutic for all injuries. This works much more on body then Swedish massage. Therapeutic works deeply in body and is a harder massage. It is combination of Swedish reflexology and relaxing massage. It also helps in medical conditions and reduces stress on weight bearing joints and musculo-fascial structures. At the end of this massage you might want to sleep or relax due to the release of unknown stresses.
Duration is 1 hour.
Conditions
Coupon validity start date : 2013-01-10
Coupon validity expiration date : 2013-03-15
Exclusive and temporary offer, only on www.togetherinbahrain.com, not valid at the salon directly

Buy the deal online by credit card or ask us to come and collect the money, you will receive a coupon by email and sms. Then, show the coupon to

Bellacura & you will get your massage !
Not valid during public holidays
Prior reservation required
ID required when presenting the coupon
Only 1 coupon per person
Only for ladies

Questions? Contact us at 34481868 or by e-mail: contact@togetherinbahrain.com
About the deal and the company
The Company
Nestled in the heart of Juffair, BellaCura Beauty Lounge & Salon offers a warm and friendly environment with every effort to ensure our clients' experience is satisfactory with luxurious treatments.
We understand that working, being a party girl, a mother (or even all three!) whilst juggling all the tasks of modern day life can be tough job. That's why we specialize in luxury Spa & Facial & holistic Body Treatments infused with sophisticated esthetics for your body - -all of which have been designed to enhance our clients appearance, confidence and allows our clients to enjoy the pleasures of the good life.
Our specialty treatments include:
Face Treatments- BellaCura luxury Deep Cleansing Facial, Herbal Facial treatments, Rejuvenating Cleansing Facial, Vitamin & Fruits Facial & X-press facial massage.
Exclusive Spa Body Treatments- BellaCura luxury body spa, Invigorating body treatment, Herbal cooling body packs, Range of Body Massage- Hot Stone Therapy, Hand & Foot Reflexology, Therapeutic massage, Swedish massage, Coin massage, G5 Anti-Cellulite massage & Aroma therapy.
Hair treatments-BellaCura luxury Hair Treatment, Deluxe Hair Spa, Aloe Vera Hair Treatment, Oil Steam Treatments, Henna Nourishing treatments, Aminexil Expert Hair Treatment(for hair loss), Liss Ultimate treatment(for dry & frizzy hair), Power Cell treatments.
We also offer Eyelash Extensions & Shellac-long lasting polish
Open from 9:00am to 9:00pm, 7 days a week.