Massage offer at Joz Salon & Spa
For 22.50 BD Instead of 30.00 BD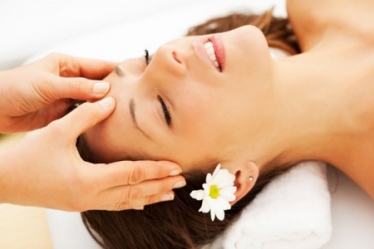 DEAL ORIGINAL PRICE
30.00 BD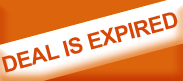 Description
Massage for 60 mins
+ Haircut complimentary
Conditions
Coupon validity start date : 2017-10-03
Coupon validity expiration date : 2017-11-07
Temporary offer, only valid on www.togetherinbahrain.com, not valid directly at salon
How it works?

Click on "I BUY"
You can pay:

Online by credit card / debit card
Or ask us to come and collect the cash

You will receive your coupon by email and sms
Just show your coupon at salon & get treated
OR
Watch the steps in

Prior Reservation Required
Valid in branch Amwaj & Awali only
During working hours 10am-9pm
Questions? Contact us at 34481868 or by e-mail: contact@togetherinbahrain.com
About the deal and the company
The Company
Revolutionizing salon experience in the Kingdom of Bahrain is what JOZ Group is aiming towards 2011 and beyond.
Globalization of fashion trends and culture is inevitable even to the most traditional countries in the Middle East.
With the advent modern technology and wide- array of beauty products and services, JOZ Group has joined and distinct itself to become the fashion haven, a one-stop for all beauty, salon and spa needs.
JOZ is now the beacon for beauty, spa and hair care .
JOZ BEAUTY AND SPA offers the best in the industry by tying with the internationally renowned brands like TONI &GUY & Ericsson Products. Making sure that our clients are well taken care off by our well-trained professionals.
On the French market, ERICSON is sold in 500 Beauty Centers selected for their competence. Retailed by a major French hotel group, ERICSON is a leading brand on 6 Spa Thalassotherapy Centers.
Their products are manufactured by 8 French Laboratories, which release skin care products with exclusive formulas developed in specialized Research Units.
Now in Bahrain, through JOZ Salon & Spa, beauty and skin care will never be the same again.
Experience the relaxing and healing benefits of Hot Stone Massage Therapy, Healing Body Massage, Body Wraps and Reflexology.
JOZ Salon & Spa invites you to relax, rejuvenate and replenish. Our goal is to encourage a healty lifestyle for our client. Individual attention to your well-being: mind, body and spirit, will help gguide you through the daily stresses of life. Holistic therapies activate the body's own innate self-healing properties.
Health is freedom from physical and emotional imbalances. take control of your health. Listen to your body. Your health and wellness is our priority.
With the passion & dedication of the professional staff at Joz Salon and Spa, we know that your time will be a pleasant and enjoyable experience.
As a result of our teams achievements, our professional work in levels. While our prices vary accordingly, every specialist is constantly improving through training and education. Whatever you seek at JOZ Beauty Salon & Spa, you'll enjoy a superior service.
Meet our team by the level of their experience…
JOZ Salon & SPA policy is to create a welcoming atmosphere providing an overall nurturing experience for body and mind. Our belief is to offer personalized care and support your path to wellness and beauty.
•Cancellations require a 12 hour notification
•Kindly arrive promptly for scheduled appointments
•Children under the age of 12 years to be accompanied by an adult at all times.