Hollywood Peel (Carbon Peel)
For 50.00 BD Instead of 100.00 BD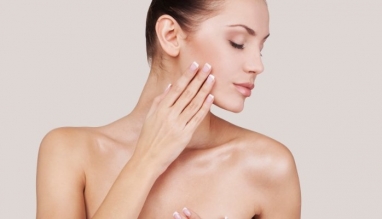 DEAL ORIGINAL PRICE
100.00 BD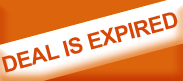 Description
Carbon Laser Peel, also known as Hollywood Peel, or Lunch-Break Lifting, uses a layer of medical carbon (activated carbon) applied to the entire face. It penetrates deep in the pores, in the enlarged pores in particular. Laser light is passed over the carbon layer. It heats and destroys carbon particles on the skin surface and in the pores.
Carbon Peel provides several benefits:
Immediate minimalizing of the enlarged pores
Reducing fat production
Boosting the young connective tissue growth
Exfoliating the skin surface
Reducing fine mimic wrinkles and minor flaws
Creating a lifting effect
Carbon Peel is a perfect treatment of acne, enlarged pores, serious pigmentation, uneven skin tone, fine lines. It reduces the initial signs of skin ageing.
The procedure is also suitable for patients without skin problems.
Carbon Peel is extremely beneficial if you need to refresh your appearance instantly. This is a treatment for both men and women. In Hollywood it is recommended for the time just before walking on the "red carpet".
What do you feel during and after the procedure?
During the procedure patients feel some heat, but it does not provoke any discomfort or pain. Immediately after the procedure some patients may experience slight redness but it disappears after a couple of hours. On a few days following the treatment, some peeling of the skin surface layer may occur.
Conditions
Coupon validity start date : 2017-09-19
Coupon validity expiration date : 2017-09-30
Exclusive and temporary offer, only valid on coupons purchased on www.togetherinbahrain.com, not valid directly at Symmetria Medical Center
How it works?

Click on "I BUY"
You can pay:

Online by credit card / debit card
Or ask us to come and collect the cash. Allow 2 working daysto come and collect the cash from you.

You will receive your coupon by email and sms
Just show your coupon at the center and get treated
OR
Watch the steps in

Questions? Contact us at 34481868 or by e-mail: contact@togetherinbahrain.com
About the deal and the company
The Company
Symmetria is a splendid example of a world-class anti-aging institute meticulously designed by its founder, Dr Nikolaos Metaxotos, MD, PhD, with patient care and comfort in mind. The comprehensive range of services offered, the well-trained staff, the prestigious credentials of the physicians on board, and its innovative luxury skincare collection all meet the needs of the clinic's most demanding clients whilst also abiding to its Minimum Intervention, Maximum EffectTM philosophy. In essence, no detail has been overlooked. It is no wonder that international press has branded Symmetria as one of the top cosmetic surgery clinics around the world.
Know more about us on Instagram