Glow Package at Dr. Pierre Dental center
For 120.00 BD Instead of 160.00 BD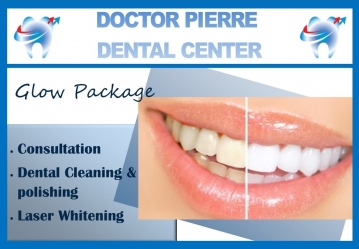 DEAL ORIGINAL PRICE
160.00 BD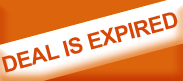 Description
Glow package includes:
Consultation
Dental cleaning and polishing
Laser Dental Whitening
Conditions
Coupon validity start date : 2018-04-01
Coupon validity expiration date : 2018-04-30
Exclusive and temporary offer, only on www.togetherinbahrain.com, not valid at center directly
How it works?

Click on "I BUY"
You can pay:

Online by credit card / debit card
Or ask us to come and collect the cash. Allow 2 working days to come and collect the cash from you.

You will receive your coupon by email and sms
Call and book for your session at Dr. Pierre Dental and come with your ID and coupon, you will not need to pay anything extra!
OR
Watch the steps in

Questions? Contact us at 34481868 or by e-mail: contact@togetherinbahrain.com
About the deal and the company
The Company
Dr Pierre Dental Center, under the management of Dr Pierre Ghanem, is a leading Dental Specialists Clinic in Bahrain.
Our team of experts brings a collective experience of over 25 years in the field of dentistry and oral health in Bahrain, Lebanon, France, England and America.
Our doctors are always present at dental lectures, meetings, and dental conventions around the world, we never stop learning to bring you the latest techniques, the newest products, the state-of-the-art equipment and technologies. We make sure to bring it all to our Clinic in order to provide our patients with the best and newest treatment options in every area of Dentistry.
A "High Technology Dental Laboratory" is available inside our Clinic, where our qualified technicians make customized veneers, crowns and other esthetic appliances with the highest precision and accuracy.
Whether you visit us for a dental or cosmetic treatment, we assure you that you will leave our clinic with a wonderful smile!