Full Body Laser from head to toe
For 175.00 BD Instead of 350.00 BD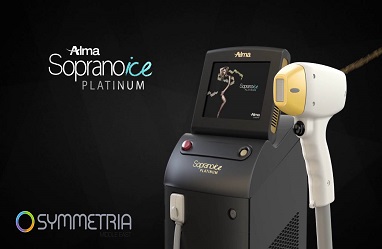 DEAL ORIGINAL PRICE
350.00 BD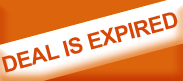 Description
Using the award winning technology, The Soprano Ice Platinum.
The Most Advanced Solution for LASER HAIR REMOVAL
3 simultaneous wavelengths in 1 applicator
Treatment is virtually painless, delivering a massage-like sensation.
Effective results for light or dark skin as well as coarse of fine hair
Proven safety record
Treatments can be performed any time of the year, including on tanned skin.
Treatment sessions are super-quick, even for large areas such as the legs or back.
No Down Time - You can return to your normal activities, including working out at the gym, immediately.
Perfect for any area of the body - Including sensitive or hard to reach areas such as the ears, nostrils and bikini line.
Conditions
Coupon validity start date : 2017-09-19
Coupon validity expiration date : 2017-09-30
Exclusive and temporary offer, only valid on coupons purchased on www.togetherinbahrain.com, not valid directly at Symmetria Medical Center
How it works?

Click on "I BUY"
You can pay:

Online by credit card / debit card
Or ask us to come and collect the cash. Allow 2 working daysto come and collect the cash from you.

You will receive your coupon by email and sms
Just show your coupon at the center and get treated
OR
Watch the steps in

Questions? Contact us at 34481868 or by e-mail: contact@togetherinbahrain.com
About the deal and the company
The Company
Symmetria is a splendid example of a world-class anti-aging institute meticulously designed by its founder, Dr Nikolaos Metaxotos, MD, PhD, with patient care and comfort in mind. The comprehensive range of services offered, the well-trained staff, the prestigious credentials of the physicians on board, and its innovative luxury skincare collection all meet the needs of the clinic's most demanding clients whilst also abiding to its Minimum Intervention, Maximum EffectTM philosophy. In essence, no detail has been overlooked. It is no wonder that international press has branded Symmetria as one of the top cosmetic surgery clinics around the world.
Know more about us on Instagram